CE Marking: Understanding Your Technical Documentation Obligations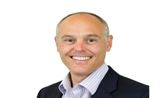 By Engaged Expert
Steve Hayes
Testing a product to the appropriate harmonised standards is only one step in a manufacturer's
CE Marking
responsibilities.
The manufacturer is also responsible for compiling certain key information - known as technical documentation - before providing the final
EU Declaration of Conformity
. By drawing up and signing the Declaration of Conformity, the manufacturer assumes responsibility for the compliance of the product and is expected to be able to produce all the necessary technical documentation if requested. 
The documentation, often known as `technical files', should enable the product's conformity to the relevant requirements to be assessed, and must include an adequate analysis and assessment of the risk(s). It needs to specify the applicable requirements and cover, as far as relevant for the assessment, the design, manufacture and operation of the product or apparatus. 
The technical documentation should, wherever applicable, contain at least the following six elements:
A general description of the apparatus
Conceptual design and manufacturing drawings and schemes of components,   sub-assemblies, circuits, etc.
Descriptions and explanations necessary for the understanding of those drawings and schemes and the operation of the apparatus
A list of the harmonised standards applied in full or in part the references of which have been published in the Official Journal of the European Union and, where those harmonised standards have not been applied, descriptions of the solutions adopted to meet the essential requirements of this Directive, including a list of other relevant technical specifications applied. In the event of partly applied harmonised standards, the technical documentation shall specify the parts which have been applied
Results of design calculations made, examinations carried out, etc.
Test reports.
As a Notified Body, Element can provide expert help and guidance to support products through the relevant testing process prior to CE Marking a device. In addition to providing the necessary test reports, our ESQ services can support manufacturers through each stage of the CE Marking process including any technical documentation obligations. 
For more information, please
contact us
or call UK +44 808 234 1667 or US +1888 786 7555.

Request a Quote
Our team of over 6,000 Engaged Experts working across North America, Europe, The Middle East, Australia, Asia and Africa are ready to support you.
Request a Quote