Article
EN 55032 to replace EN 55022 and EN 55103-1 for CE Marking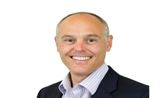 By Engaged Expert
Steve Hayes
The standards EN 55022 and EN 55103-1, which currently provide a presumption of conformity to the EMC Directive 2014/30/EU (prev. 2004/108/EC) emission requirements for information technology equipment (ITE) and professional audio, video, audio-visual and entertainment lighting control products will cease to do so from 5 March 2017.
After this date any products covered by their scope will need to comply with EN55032 (which is an amalgamation of EN55022/55103-1 standards) if they wish to benefit from a presumption of conformity under the directive.
EN 55032 ratifies the EMC test requirements for all multimedia equipment, combining the above categories of equipment in to one. Whilst there aren't any major technical changes from the latest versions of EN55022/55103-1, there are changes from the older versions.
EN 55032 Definitions and Changes
As a result of the changes highlighted above, manufacturers must at least update their risk assessment and declaration of conformity. This is also an ideal opportunity to review the compliance status of products to ensure they are up-to-date.
For more information on Element's CE Marking service, please contact us today or call UK +44 808 234 1667 or US +1 888 786 7555.
Our team of over 9,000 Engaged Experts in North America, Europe, The Middle East, Australia, Asia and Africa are ready to help you.