Blog Post
An Updated Guide to IEC EN 61000 6 2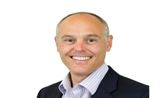 By Engaged Expert
Steve Hayes
With the latest version published in 2016, IEC 61000-6-2 applies to electrical and electronic apparatus intended for use in industrial environments. It covers immunity requirements in the frequency range of 0 Hz to 400 GHz (no tests need to be performed at frequencies where no requirements are specified).
Should I use IEC/EN 61000-6-2?
As a generic EMC immunity standard, IEC/EN 61000-6-2 is applicable when no relevant EMC family immunity standard exists, and is commonly used for heavy industrial equipment in both indoor and outdoor environments.
Specifically, IEC/EN 61000-6-2 applies to any apparatus intended to be connected to a power network supplied from a high or medium-voltage transformer dedicated to the supply of an installation feeding manufacturing or similar plant and intended to operate in or in proximity to industrial locations. It also applies to any battery-operated apparatus intended to be used in industrial locations.
Choosing the best standard
While IEC/EN 61000-6-2 is a widely used standard, it isn't always the most appropriate choice. In some cases, product or industry-specific standards may exist that are required for your equipment, or are a better fit for your product's features.
Common alternatives to IEC/EN 61000-6-2 include:
EN 50370-2:2003 Electromagnetic compatibility (EMC) — Product family standard for machine tools
EN 14010 Safety of Machinery – Equipment for power-driven parking of motor vehicles – Safety and EMC requirements for design, manufacturing, erection, and commissioning stages
EN 61326-2-1:2013 Electrical equipment for measurement, control, and laboratory use — EMC requirements — Part 2-1: Particular requirements — Test configurations, operational conditions, and performance criteria for sensitive test and measurement equipment for EMC unprotected applications
IEC/EN 61000-6-2 may be the most appropriate standard for you if:
There really isn't a more specific standard
It is directly referenced from a more specific standard
It is intended as a generic product with differing EM environments
Ultimately, the decision will depend on the end use and the type of environment it will be used in. If the environment is unknown, it is expected that the worst-case immunity standard (aka IEC/EN 61000-6-2) is used and the generic emission standard for domestic, commercial, and light industrial environments is used.
How can Element help?
If you would like more information on whether this is the most appropriate standard for your industrial product, Element's team of EMC engineers can advise on the most appropriate standard to use. We can help you with your test plans, risk assessments, and technical documentation required for end-market access.
To arrange for your product to be tested against the revised IEC/EN 61000-6-2, contact us today. Our experts are ready to help make your project a success.
Our team of over 9,000 Engaged Experts in North America, Europe, The Middle East, Australia, Asia and Africa are ready to help you.