Webinar
Adding a radio module to non-radio equipment: how to select your EU Harmonised Standards for RED 2014/53/EU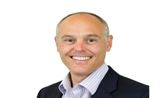 By Engaged Expert
Steve Hayes
A video explaining Harmonised Standards coverage for the Radio Equipment Directive
The Radio Equipment Directive 2014/53/EU (RED) establishes the essential requirements for safety, EMC compatibility and efficient use of the radio spectrum for devices containing radio or wireless components. 
However, due to the low number of Harmonised Standards published on the Official Journal of the European Union, conforming to the essential requirements of the Directive can be complex.
To learn more about how to correctly use Harmonised Standards to achieve CE marking compliance under the RED Directive, complete the form and download our free live recording.
 This webinar investigates the conformity procedure for radio products including:
Introduction to Harmonised Standards
Identifying gaps in Harmonised Standard coverage
Additional risk assessment
Test requirements
Type examination certificates