Article
Breaking Down the FDA's Biosimilars Action Plan
The US Food and Drug Administration (FDA) released their Biosimilars Action Plan in July 2018, with the goal of stimulating competition in the marketplace and increasing innovation in the development of biosimilar therapies. The Agency also sees the Biosimilars Action Plan as a means to continue to build upon the positive reputation of biosimilars amongst patients, doctors and clinicians.
The need for a timelier approval process, lower patient costs for large molecule biosimilar drugs, and increase access to biosimilars was recognized by the FDA, as the healthcare system in the US and its patients are the primary beneficiaries of the action plan. The Agency is hopeful that the treatment of many more serious illnesses can be achieved as more biosimilar therapies are approved and become available to patients at a lower cost when compared to what patients currently pay for innovator biologic drugs.
Key elements of the FDA's Biosimilars Action Program
Improving the efficiency of the biosimilar and interchangeable product development and approval process
The FDA is actively looking for ways to improve the efficiency of the biosimilar approval process. As a result, the FDA has streamlined the approval process by making information more readily available. Additionally, the Agency has transitioned the Therapeutics Biologics and Biosimilars (TBBS) to the Office of Therapeutic Biologics and Biosimilars (OTBB), facilitating improved communication, accelerated response times, and new policy development and implementation.
Maximizing scientific and regulatory clarity for the biosimilar product development community
The FDA desires communication regarding biosimilars to be timely, well-structured, and most of all, clear. Thus, a more modernized, interactive version of the Purple Book has been prioritized, ensuring easy to comprehend information concerning approved biological products is readily available and easily accessible. The FDA has also committed to supporting the global biosimilars market to gain further insight regarding the real-world safety and efficacy of these therapies.
Developing effective communications to improve understanding of biosimilars among patients, clinicians, and payors
Biologic medicine is one of the fastest growing areas in drug spending, and therefore it is critical that patients, clinicians, and payors have a clear understanding of the products and therapies they are receiving. The FDA has released various campaigns and webinars to facilitate the education of interested parties about biosimilars. Many of these resources have been made available on the FDA Biosimilars website or on various streaming websites, and the Agency plans to host more informative sessions, campaigns, and webinars in the future.
Supporting market competition by reducing "gaming" of FDA requirements or other attempts to unfairly delay competition
One of the most important aspects of the Biosimilars Action Plan is promoting and allowing competition in the marketplace, which will result in affordable drug prices for consumers. The FDA has worked with and will continue to work with Congress to allow healthy competition to continue. The FDA is also applying several tactics from their Drug Competition Action Plan to the Biosimilars Action plan to prevent and halt anticompetitive strategies of any kind.
Element's biologics and biosimilar analysis expertise
Element's expertise and experience in biologics analysis makes us an invaluable partner to leading biopharmaceutical organizations developing large molecule therapies. Our team has extensive expertise in all stages of biologics research and development from early discovery to IND, BLA and beyond. We work with our partners to determine which analytical methods and instrumentation will help achieve set goals, and bring the safest, most efficacious large molecule drugs to market. Element's consultative teams of scientists stay up to date with regulatory guidance, and assist clients in determining phase-appropriate chemistry, manufacturing and controls (CMC) strategies for large molecule therapies, in addition to providing comprehensive analytical support throughout the entire drug development life cycle.
Related Resources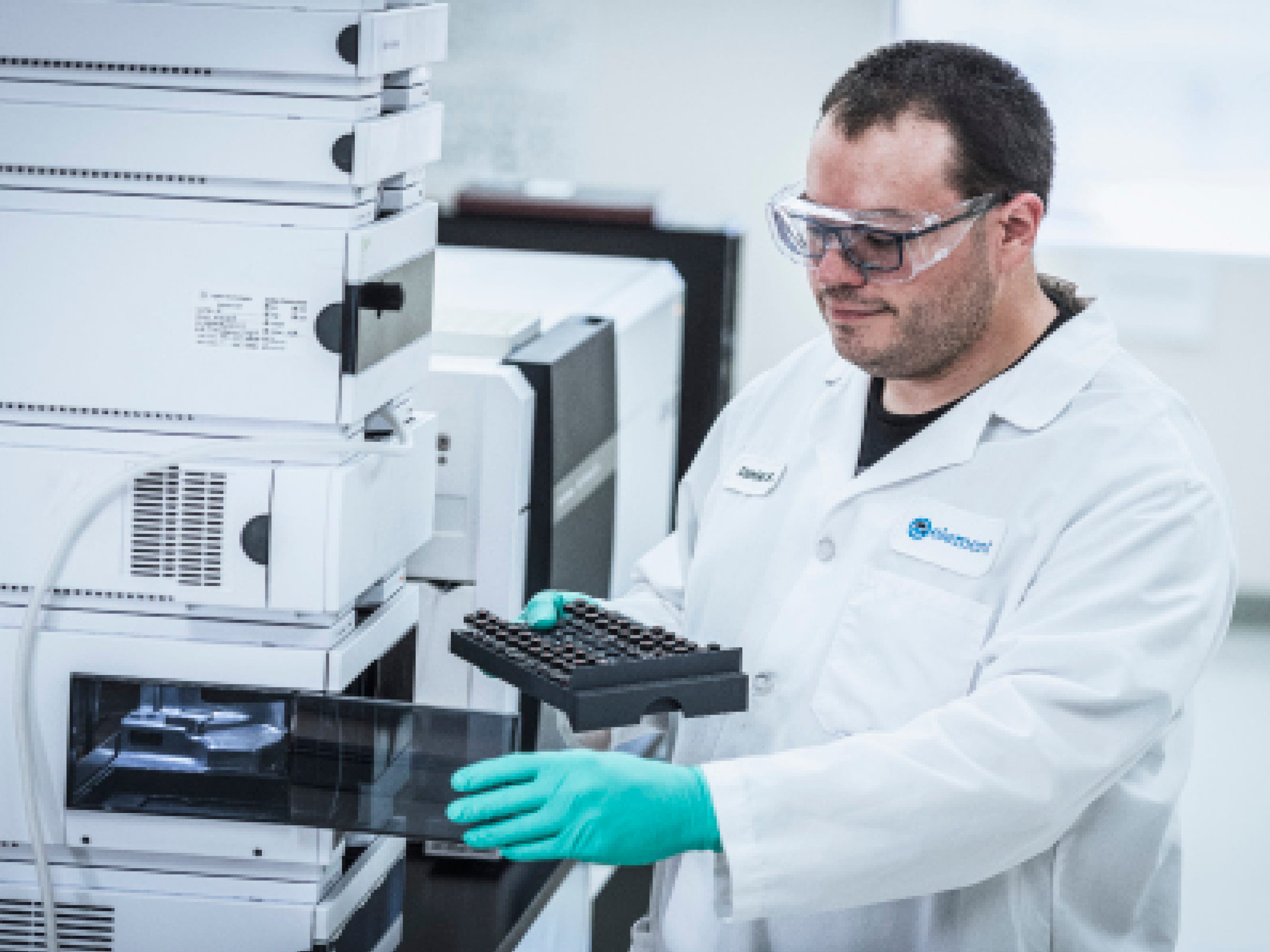 Article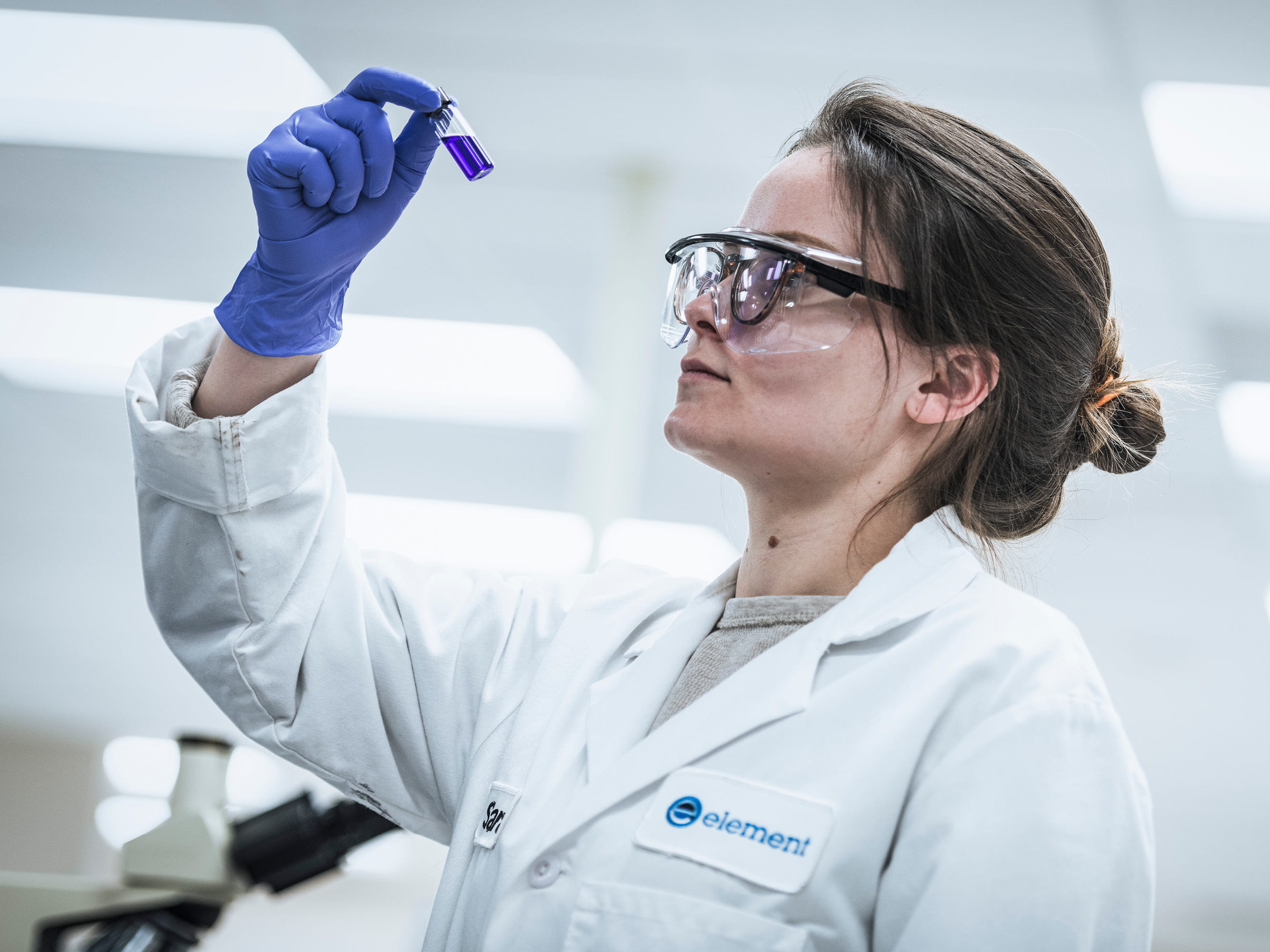 Article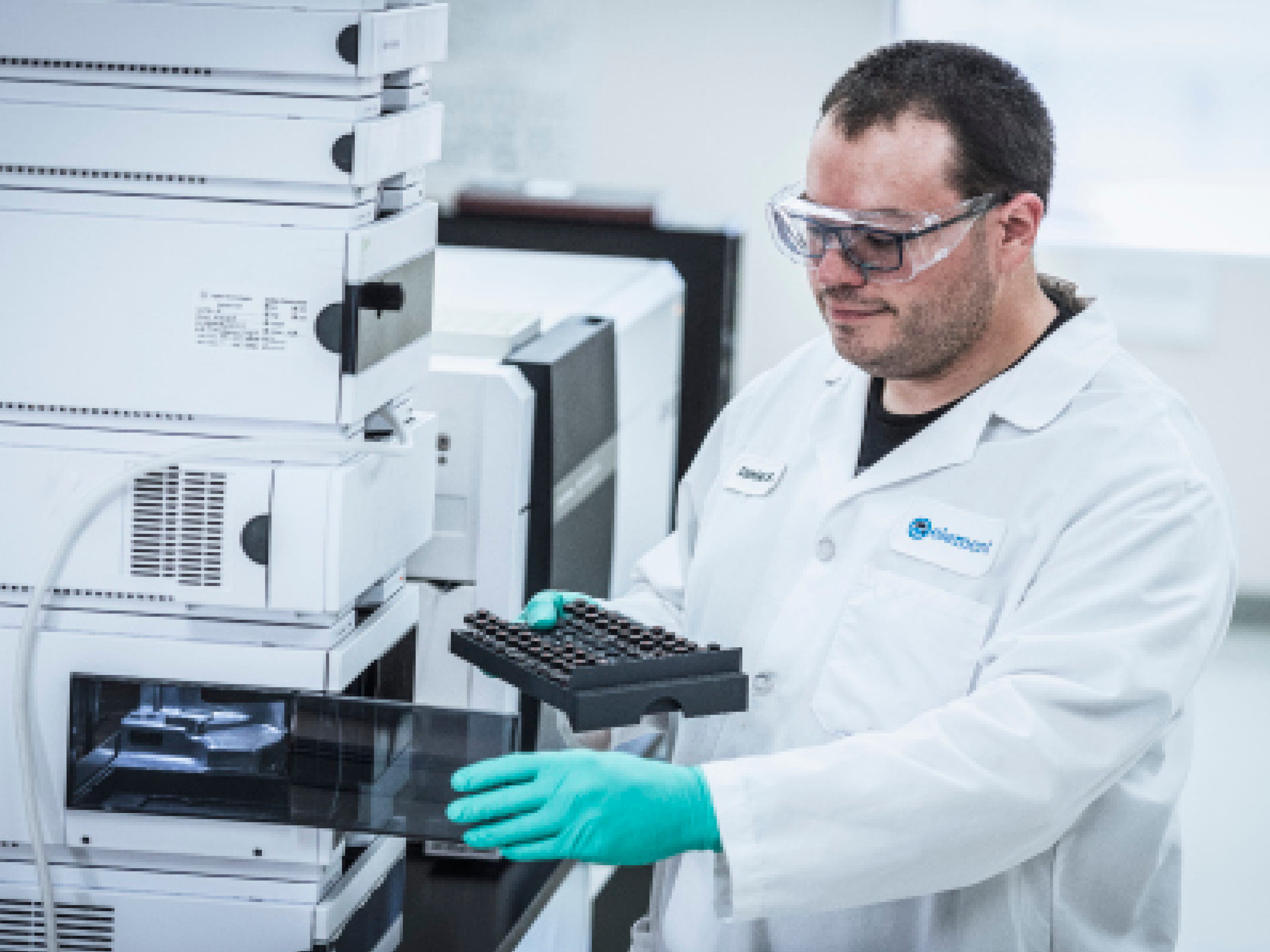 Article
Our team of over 9,000 Engaged Experts in North America, Europe, The Middle East, Australia, Asia and Africa are ready to help you.