Article
Glass Delamination: Understanding the Risks and Realities
Glass delamination is defined as thin glass flakes shedding from the internal diameter of glass containers and vials. The flakes, also known as glass lamellae, can be shed and suspended in the housed drug products.
This creates many issues within the pharmaceutical industry and has led to numerous high-profile product recalls. The solution to this issue begins with looking into the manufacturing process for the glass vials and is helped by glass delamination analysis testing.
What is the purpose of glass delamination studies?
Glass delamination studies for pharmaceutical containers like vials, ampules, cartridges, molded bottles, etc. are critical to help mitigate risks associated with the quality and durability of the interior of the container. These studies help to evaluate the likelihood a drug product may react and cause delamination and formation of glass particles.
What causes glass to delaminate is currently unclear as there are so many possible contributing factors. These include product composition, glass composition, glass forming temperature and the surface temperature. Particularly due to the high temperatures used when forming tubular vials, the chemistry as the shoulder and heel become weakened. Additionally, any treatments after formation, storage conditions and duration of storage processing operations can all reduce the chemical resistance of the glass. Other issues can also arise when products come in contact with glass surfaces including leaching, ion exchange, precipitation, glass dissolution, and more.
Unfortunately, often glass delamination issues are only detected once the drug product is released to the market and stored in containers for many months. Once that happens, the best action is to recall the product and try to find an alternative container. However, since there is not a single underlying factor that causes glass delamination, there are no easy methods for screening potential containers. With issues as critical as glass delamination, it is highly important your organization is recall ready to ensure safety for consumers. Having a plan and understanding what it means to be recall ready allows your organization to move swiftly in voluntary recalls.
Laboratory techniques for glass delamination
Glass delamination studies performed at Element includes visual examination of the solution (as per USP <790>), analysis of extracted elements present in the solution (ICP-OES and Conductivity), assessment of lamellae, visible and subvisible glass particles in solution (filtration of sample solution followed by assessment of filter by SEM/EDS), and examination of the internal surface of the vial for evidence of delamination or pitting (SEM). The combination of all these test helps assess the propensity of the internal glass surface of vials to delaminate when in contact with the sample for the storage period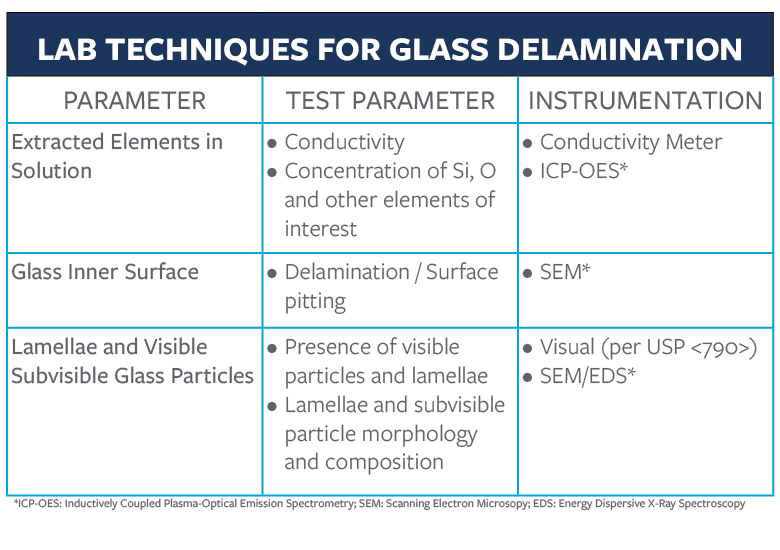 Regulatory updates and concerns
Regulations on glass delamination have yet to be published, but FDA has begun expecting many pharmaceutical manufacturers to automatically assess risks associated with their containers for glass delamination and provide information on new packaging for drugs that have moderate to high risk for glass delamination. This includes high value drug products such as biopharmaceuticals as they typically use small-volume glass cartridges, vials, and prefillable syringes which are especially susceptible to risk. The program, called the Emerging Technology program (ETP), promotes the adoption of innovative approaches to the pharmaceutical product design and manufacturing through early engagement and feedback through regulatory submissions. The ETP's role is to review the technology, not endorse.
Furthermore, FDA will continue to monitor and evaluate their policies and guidelines to ensure manufacturers use appropriate, safe containers for their products and to prioritize consumer safety. United States Pharmacopeia (USP) does however have a guidance for the determination of risk of glass delamination, <1660>. This guidance is used at Element for all analysis related to glass delamination. Additionally, <660> is a guidance for glass containers for pharmaceutical used and speaks more to the types of glass that should be used for pharmaceutical containers based on the tests for hydrolytic resistance.
Element's expert solutions
Element's expertise in glass delamination allows your organization to put safety first. We make certain the materials and products we test are safe, compliant and fit for purpose. We offer one of the most comprehensive ranges of materials testing and qualification services for the pharmaceutical industry with more than 150 pharmaceutical experts worldwide.
When you work with Element, you ensure the integrity, safety, quality, and purity of your product. Element's expertise extends beyond glass delamination studies. We also offer quality control testing programs for raw materials, excipients, and containers tailored to the needs of each unique drug product and therapeutic. Learn about our customized approach to glass delamination studies, our raw materials testing, or speak with one of our experts today.
Bryan Wickson has over a decade of analytical laboratory experience, and Element's clients benefit from his ability to apply his extensive experience and expertise to solving new analytical challenges. As a subject matter expert for USP <1660>, <660>, <790> and other pharmaceutical testing services, Bryan certainly brings incredible value and knowledge to Element and to clients as well.
Daryll Singh specializes in developing and conducting complex methods and studies to ensure safety for pharmaceutical products. He has deep experience in analytical techniques such as SEM/EDS, PSD, Light Microscopy and UV-Vis. Daryll brings more than seven years of GMP lab experience and is the designated SEM/EDS scientist for our Toronto lab.
Related Resources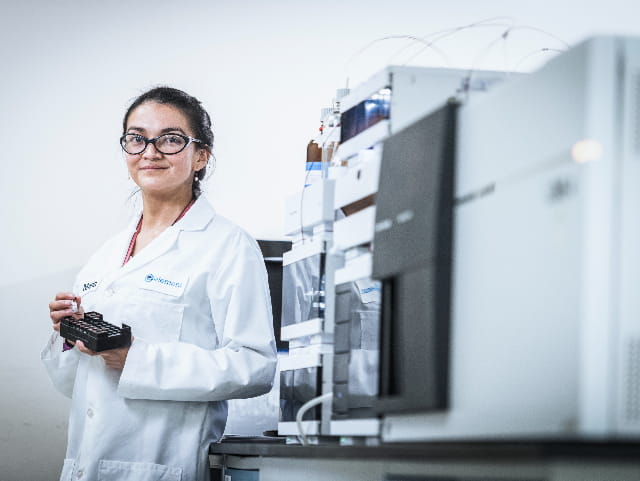 White Paper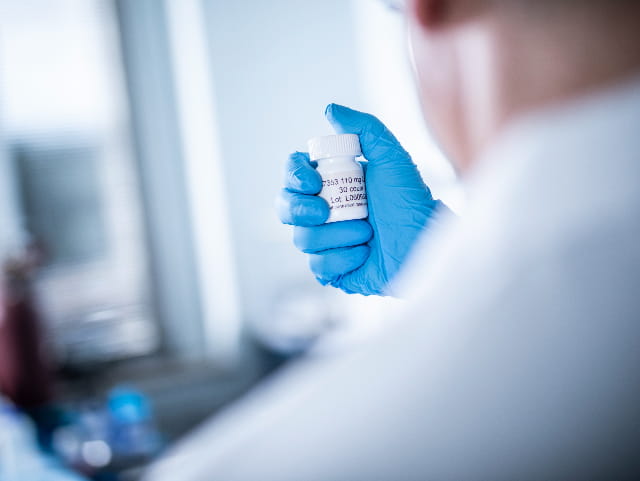 Article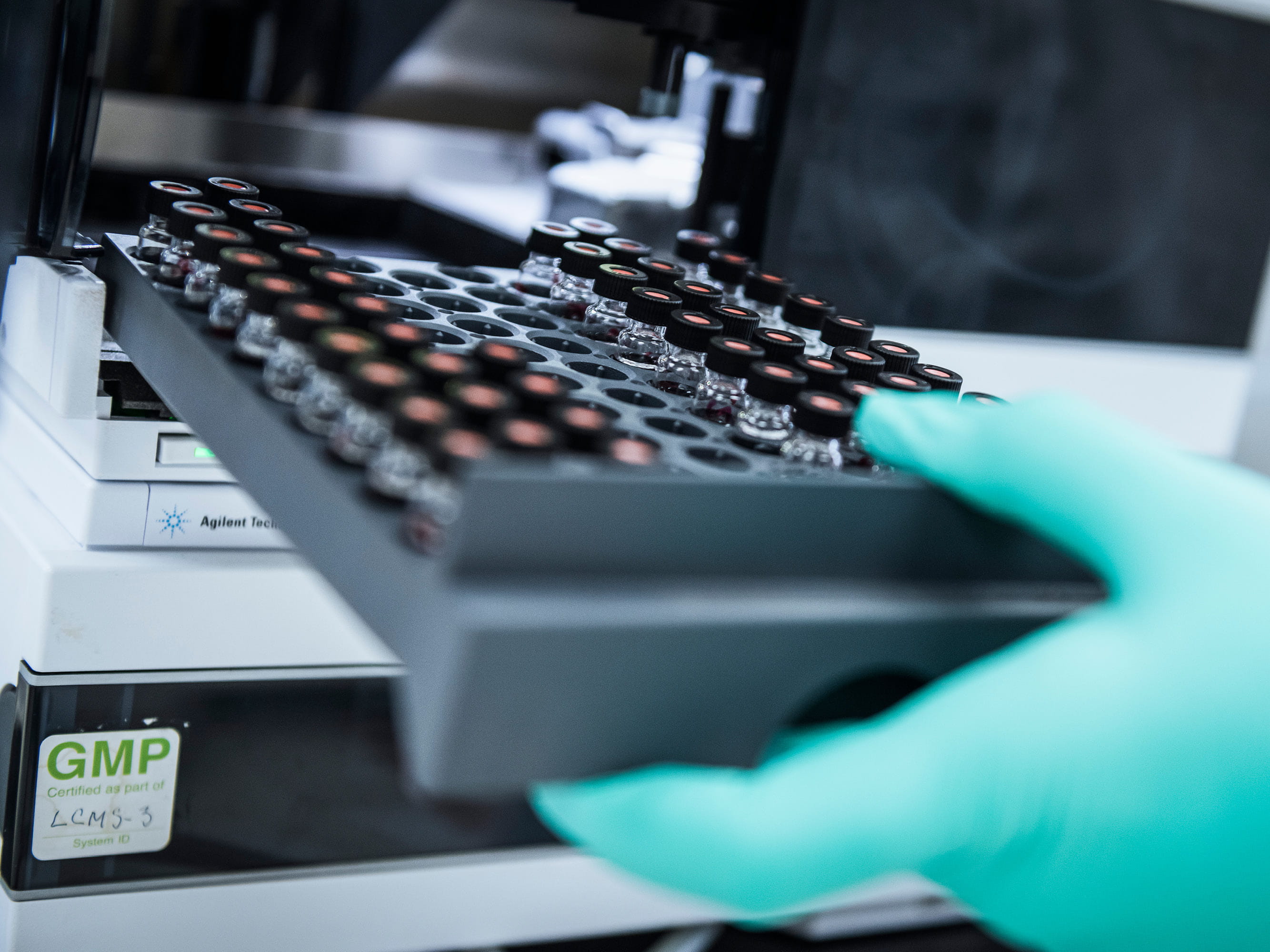 White Paper
Our team of over 9,000 Engaged Experts in North America, Europe, The Middle East, Australia, Asia and Africa are ready to help you.