Article
Top 5 Things Manufacturers Need to Know About Benzene Contamination
We've summarized the top 5 things consumer product manufacturers and personal care product developers need to know about benzene. Read on to know what steps to take to make sure products are safe and what can be done if a product is found to have benzene at unsafe levels. If you're looking to test products for benzene, request a quote today.
1. What is benzene?
Benzene is often referred to as a "building block" because when it is reacted with other chemicals, a variety of materials and chemicals are produced, including plastics. Benzene is a carcinogen, and absorption of the chemical over long periods of time has been linked to cancers such as leukemia and other blood disorders.
It is important to note that benzene can be used in the manufacture of personal care and beauty products, according to US federal guidelines. It can also be added to products if it can be established that the chemical produces a "significant therapeutic" effect. In these instances, the levels of benzene present must fall within acceptable limits set by the US Food and Drug Administration (FDA).
2. When consumer and personal care products are recalled for benzene contamination, how much benzene is present?
Benzene is detectable in a product at levels of >0.1 ppm. The FDA has allowed benzene at 2.0 ppm in over-the-counter drugs. If benzene is found in a consumer product at levels above 2.0 ppm in the US, the product must be recalled.

However, many companies have initiated voluntary recalls of consumer products when benzene has been found at detectable levels less than the 2.0 ppm limit set by the FDA.
3. What types of products have been impacted by benzene recalls?
To date, more than 25 million products have been recalled in the US due to benzene contamination. Most, but not all, of the affected products have been aerosolized. A wide range of consumer and beauty products have been recalled, including dry shampoos, sunscreens, deodorants, foot sprays, and more. There is widespread speculation that this will be an ongoing issue, and more products will be recalled as more and more consumer products are tested.
4. How can manufacturers and product developers protect consumers from benzene contamination?
When manufacturers regularly test their products for contaminants, they can ensure the safety of consumers and protect their brand reputation. Element has developed validated methods for the detection of benzene in multiple matrices and various delivery systems. If you're interested in discussing a regular testing program to ensure the safety of your products, start the conversation today.
5. If benzene contamination is found in a consumer product, what can be done?
Many manufacturers of products that have been found to be contaminated with benzene have stated they are looking to modify their manufacturing methods to eliminate benzene. Regular testing and screening of consumer products for benzene is key to ensuring manufacturing methods, packaging, and raw materials are safe and free from harmful contaminants.
Partner with Element to make tomorrow safer than today
There's been a lot of focus on benzene contamination in consumer and personal care products, and many believe this will continue for the foreseeable future. Manufacturers and product developers can take steps to protect consumers and ensure the safety of their products when they partner with Element for regular product testing. Our experienced scientists can help personal care product companies implement quality control testing programs to protect consumers against harmful ingredients and minimize the risk of contamination.
Contact us today to explore a partnership with Element.
Related Resources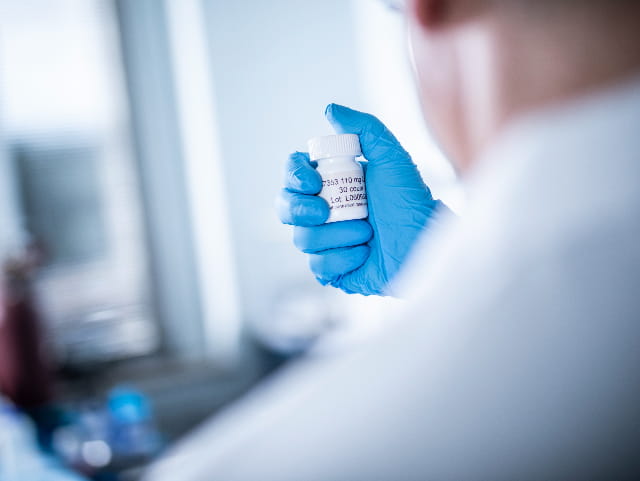 Article
Our team of over 9,000 Engaged Experts in North America, Europe, The Middle East, Australia, Asia and Africa are ready to help you.