White Paper
The implementation of USP 665 and BPOG

By Engaged Expert
Nick Morley
This paper provides critical information about USP 665, USP 1665, and the Biophorum (BPOG) extractable protocol, to support the pharmaceutical manufacturing sector in complying with these new, mandatory standards. Learn more about single-use bioprocessing systems used in the production of biopharmaceutical drug products and how the risk management process is defined.
Are you ready for USP 665 and PBOG?
USP 665 and USP 1665 standards were approved in early 2023 to address the risk of extractables and leachables (E&L) in plastic components and systems used in the manufacture of pharmaceutical products. USP 665 is mandatory and comes into effect on May 1, 2026.
Why are regulations changing?
Pharmaceutical manufacturing processes traditionally used glass and stainless-steel equipment. Today, polymeric single-use manufacturing equipment is seen as advantageous over traditional materials. The Increased use of single-use technologies in the biopharmaceutical industry has led to a shift in the end-user/supplier relationship. USP 665 outlines considerations for characterizing and qualifying plastic components.
Why download this white paper?
This white paper addresses the challenges of E&L testing for plastic components subject to USP 665, USP1665 and BPOG guidance.

Our industry-leading research analyzes test protocols implemented to achieve regulatory compliance for the manufacture of pharmaceutical/biopharmaceutical products.

To make informed decisions about your product, extractables must be identified and characterized through testing. Our team is focused on helping you achieve regulatory approval and by downloading this paper, you're one step closer to achieving your goals.

For more information about this white paper or about our services, speak to us today.


The implementation of USP 665 and BPOG: abstract
Through a hypothetical case study, this Whitepaper provides an overview of USP<665>, USP<1665> and the Biophorum (BPOG) Extractable protocol for Single-Use bioprocessing systems used in the production of biopharmaceutical drug products.
Additionally, this paper highlights how the risk management process, defined in USP<665> and USP<1665>, can be implemented using a hypothetical scenario.
The implementation of USP 665 and BPOG: excerpt
'Regulatory agencies require end-users to ensure that the materials used to manufacture the pharmaceutical/biopharmaceutical product are suitable for their intended use. In this regard USP<665> has been drafted with the end process in mind, the level of testing and reporting thresholds required for data are therefore, process-specific.'
Download 'The Implementation of USP 665 and BPOG' today
Download your free version of our groundbreaking white paper authored by our Principal Scientist, Nick Morley.
About the author
As principal Scientist for Life Sciences Manchester, Nick Morley has over 15 years of pharmaceutical laboratory experience predominantly specializing in extractables and leachables.
As a trusted authority within the Life Science industry, Nick provides clients with technical guidance for design studies, authors whitepapers, presents at conferences and collaborates with external scientific organisations to keep up to date with the latest trends.
Nick is passionate about helping our clients deliver innovative products that enable patients to live healthier and more comfortable lives.
READ MORE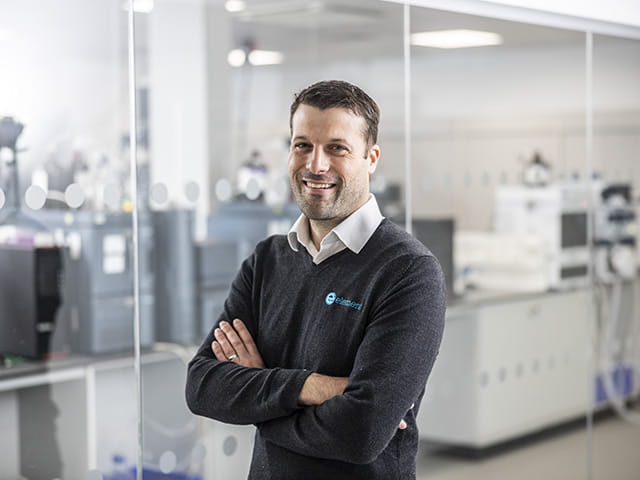 Our team of over 9,000 Engaged Experts in North America, Europe, The Middle East, Australia, Asia and Africa are ready to help you.