As a Principal Engineer, Praba specializes in aircraft structural components and landing gears, covering everything from design to operation. He's also skilled in gas turbine engine inspections and non-standard repairs. He aims to transfer this knowledge to regulated sectors like Nuclear and Oil and gas.
Experience
Prabakaran holds a degree in Mechanical Engineering and boasts more than 20 years of experience in the analysis and certification of Airframe and Landing Gear Structures. He also has expertise in Hydro-Mechanical System components. His skill set includes Classical analysis methods, Finite Element Analysis (FEA), and assessments in Static, Dynamic, and Fatigue and Damage Tolerance (F&DT) of safety-critical and principal structural components.
He has been a key player in the Airbus A320neo and A350-1000 product development programs at Airbus in the UK. Prabakaran also took the lead in the repair development of Honeywell Auxiliary Power Units (APUs) that power airlines around the world. With experience in leading both design and in-service programs, as well as repair development teams globally, Prabakaran offers a wide range of insights. He excels in solving various challenges by introducing and operating high-technology solutions across multiple disciplines and stages of a product's life cycle.
Career Highlights
Technical Leadership
Aircraft-level requirements flow down to internal & risk sharing partners.
Supplier Management
Structural analysis methods development
Flight test validation and Technical Integration of high value, large scale & safety-critical aerospace projects A380, A330-200GMF, A320neo & A350-1000
Specialisms
Classical and Finite Element Analysis of Aircraft Wing box, Landing Gear
Engine Nacelle Structure, Aircraft Wheels and Brakes, Auxiliary Power Units (APU) and Hydro Mechanical Components
Structural Integrity analysis of Wing box & landing gear structures & hydro-mechanical components
Component Testing and validation
Flight test Instrumentation, calibration, and validation
Structures Certification (ATA32 and ATA57)
Professional Qualifications
B.E (Hons) – Mechanical Engineering, 1st Class with distinction.
Diploma in Computer-Aided Engineering Certified professional in SolidWorks (3D CAD)
Sector Expertise
Heavy Engineering Industry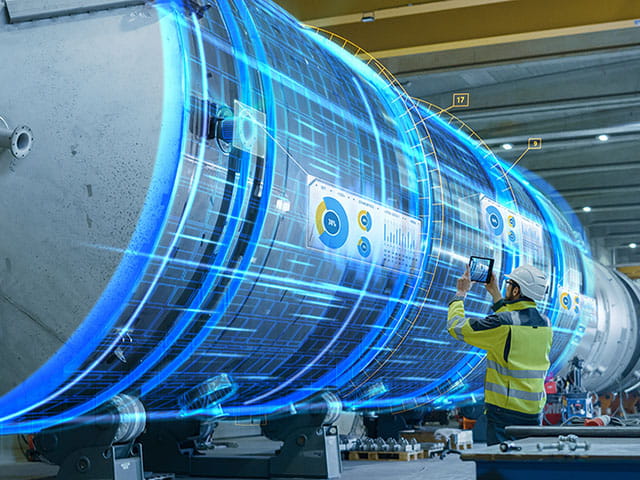 Element Digital Engineering
Utilize modeling, simulation, data science, and other digital solutions to help our customers solve complex problems.
Our team helps you get the most from your assets and products at every stage of the lifecycle to help you to stay ahead of the competition.
Take your business on a digital transformation journey with Element to drive performance, predict future outcomes and solve complex problems.
READ MORE