Richard has over 13 years' experience in applying finite element analysis techniques to a wide range of engineering problems. His primary interest lies in Electromagnetics and Heat Transfer problems.
Experience
Richard completed a master's degree in physics at the University of Southampton. Keen to further develop his engineering and knowledge and commercial experience, he undertook an industrial funded PhD to investigate the effects of lightning strikes on carbon fiber for the aircraft sector. After this he became a post-doctoral research fellow, focusing on high voltage cable performance for a variety of clients, both onshore and offshore.
His interest has always been in identifying how engineering simulation can be best used to improve the performance or design of devices.
From his background in physics, Richard has a strong grounding in a wide range of physical processes. This allows him to quickly break down engineering challenges into component pieces.
At present Richard is based in the Cambridge office of Element Digital Engineering, where he is a Principal Consultant.
Specialisms
Low and high frequency electromagnetic modelling

Thermal management of devices

Multiphysics simulations

Mathematical modelling
Professional qualifications and Committees
PhD in Electrical Engineering

First class MPhys (Hons)

Member of IET and sit on the Electromagnetic TPN committee
Sector Expertise
Power Engineering (Cable and Transformers)

Wind Farm power cables

Direct and Indirect lightning strike effects

Developing and deploying simulation application from COMSOL Multiphysics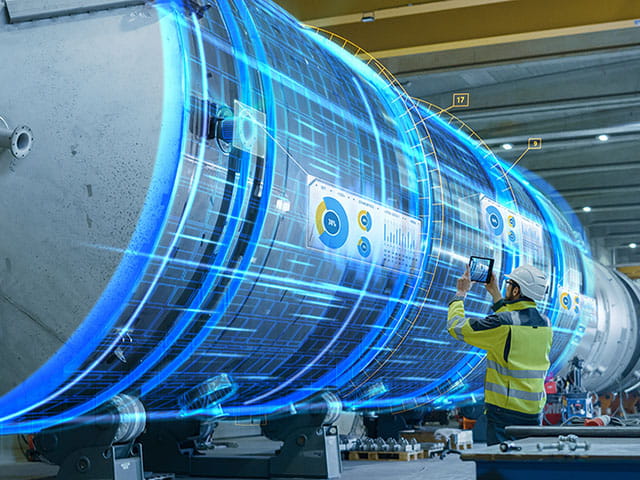 Element Digital Engineering
Utilize modeling, simulation, data science, and other digital solutions to help our customers solve complex problems.
Our team helps you get the most from your assets and products at every stage of the lifecycle to help you to stay ahead of the competition.
Take your business on a digital transformation journey with Element to drive performance, predict future outcomes and solve complex problems.
READ MORE
Our team of over 9,000 Engaged Experts in North America, Europe, The Middle East, Australia, Asia and Africa are ready to help you.