Marine Equipment Directive 2014/90/EU update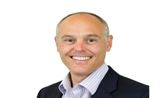 By Engaged Expert
Steve Hayes
On 18th September 2016 a new version of the Marine Equipment Directive came into force with Directive 2014/90/EU replacing 96/98/EC.
The directive ensures international safety standards for equipment on EU ships are interpreted in the same way across the EU, improving safety of life at sea as well as preventing marine pollution. It imposes extra conditions on the national authorities responsible for certifying equipment on ships flying an EU member State flag (under international conventions) when issuing, endorsing or renewing certificates.
Key Points to Note:
Any applications now being made should be in line with the new Directive
Equipment that meets the safety standards is stamped with a certification mark (the 'wheel mark')
Alternatively (instead of the wheel mark), equipment manufacturers may attach an electronic tag to their products. This should make it easier to prevent counterfeiting and to monitor the market
Alignment of the requirements and terminology of the directive with those highlighted in the New Legislative Framework and CE Marking directives 
If national authorities believe any equipment covered by the legislation presents a risk to maritime safety, people's health or the environment, or if it does not comply with the legislation, its supplier must withdraw it
The directive applies to all ships flying an EU flag, whether or not the vessel was in the EU when the equipment was fitted.
MED certificates issued under 96/98/EC will continue to be valid under 2014/90/EU until either: the product is modified; new requirements are published within subsequent Implementing Regulations; or administrative changes to the certificate are required.
It is expected that the first Implementing Regulation, which will replace Annex A.1 of 96/98/EC, will be published towards the end of 2016. Until this Implementing Regulation is published the current MED Amendment, 2015/559/EU will continue to be used.
For more information on meeting the requirements of Directive 2014/90/EU, please contact us by emailing contact.us@element.com or by calling +44 808 234 1667 (UK) or +1 888 786 7555 (US). 
Our team of over 9,000 Engaged Experts in North America, Europe, The Middle East, Australia, Asia and Africa are ready to help you.