Article
Using Pre-Approved Radio Modules: 10-Point CE Marking Checklist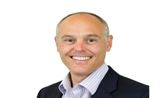 By Engaged Expert
Steve Hayes
While pre-approved radio modules are a popular choice for manufacturers wishing to get their end product to market quickly and cost-effectively, it's important to ensure the radio module does not end up compromising the CE Marking of the end product.
Since 1993, CE Marking has allowed manufacturers to sell their products freely within the European Union by attesting that all product design and manufacturing requirements are met. By placing the mandatory conformity mark on a radio product, you are providing a clear indication that it meets all the relevant requirements and should, therefore, enjoy free movement between all 28 Member States.
Our radio testing experts have put together a checklist to help make sure you are able to demonstrate the necessary due diligence in using a radio module in your product.
Element's 10-point radio module checklist for CE Marking:
1. Is the device a radio module?
There is often confusion about whether a device is a radio module or a chipset. Because of the differences in characteristics and performance requirements, it is important to be clear that you understand the definitions for both before including a radio module in your product.
2. Does the radio module have a CE Mark?
If the device does not already have a CE Mark, you will need to ascertain the level of compliance that the module carries and take the necessary steps to ensure that your end product is compliant with all applicable requirements. Be careful not to overlap other labels with the CE Mark – they can look very similar but don't cover the same requirements.
3. Do you have a copy of the Declaration of Conformity (DoC)?
Manufacturers of radio modules are required to sign a DoC before CE Marking the device and placing it on the market. This should be provided to you at the point of sale with the product, or on request. If it isn't readily clear, make sure to check with the manufacturer before integrating the module into your product and putting yourself at risk.
4. Are the standards listed and current?
The DoC should list the standard(s) used to assess the radio module. You should check that these are the correct standards, and that they are up to date. You can check these in the RED Official Journal which lists the standards that provide a presumption of conformity.
5. Do you have a copy of the test report(s)?
Although the module manufacturer is not obliged to provide them, failure to do so upon request raises the question of whether the testing has been done correctly, or at all. If you sign your DoC without obtaining these, you would be doing so with little evidence to back up your presumption of conformity, potentially jeopardizing the safety and conformity of your product.
6. Have you changed the module in a way that may affect compliance?
If you have made any changes to the radio module, you may not be able to maintain the compliance of the module. Common alterations involve a change of antenna or frequency allocation. Any significant modification may require further testing to ensure that requirements are still being met.
7. Does the module have a host-mounted antenna?
Occasionally, radio modules will have a connector instead of a built-in antenna. Often with cellular radios, the antenna is host-mounted and not mounted on the module. In this case, there will be some modification to the RF chain, usually in the form of a small PCB trace between the module and the host-mounted antenna connector. This can comprise compliance and so limited 'verification' testing may be required.
8. Are you using the module in the approved temperature range?
The test reports will have a designated temperature range outside of which the radio is not shown to be compliant. For use outside of this range, further testing may be required.
9. Is the radio module co-located and capable of simultaneous transmission with another transmission?
For products with multiple radios that are capable of simultaneous transmission, there is a requirement for an additional investigation per ETSI EG 203 367 to ensure there are no spurious emissions or other effects caused by the interaction of these transmitters.
10. Is the equipment portable, body-worn, or used against the head?
Equipment with a radio module that is body-worn, handheld, or used against the body will require an RF Exposure evaluation and possibly a SAR assessment.
As a Notified Body for the key EU product safety and communications directives including radio (RED), Element is able to provide expert help and guidance to support your product through the relevant testing process.
Contact us today and let us know how we can make your path to compliance quicker and easier.
Our team of over 9,000 Engaged Experts in North America, Europe, The Middle East, Australia, Asia and Africa are ready to help you.