Article
Application of acoustic testing in fenestration

By Engaged Expert
John Wegscheider
Growing interest and awareness in acoustically-rated products means that acoustical performance testing is ever more critical to ensure end-user satisfaction with your window, door, or wall system.
In many cases, ratings are required to ensure customer satisfaction with noise insulation from increasing environmental noise pollution such as highway noise, airport noise, and road construction, or the normal noise involved in apartment or condo living such as noisy neighbors or building mechanical noises (HVAC and plumbing). Acoustic testing enables rating the effectiveness of a material to attenuate or absorb sound, reducing the levels of noise from neighbors, traffic, and other sources.
Products like windows, doors, and walls in a building need to prevent noise from entering into living areas or reduce the transfer of unwanted sound into a room. This can be accomplished through acoustic testing by applying methods such as Noise Reduction Coefficient (NRC), Sound Absorption Average (SAA), Sound Transmission Class (STC), and Outdoor/Indoor Transmission Class (OITC). Knowledge of these values helps manufacturers to bring more efficient products to market, enabling buildings to perform their function correctly.
Case Study
Testing for the Sound Transmission Class (STC) rating improves end-user satisfaction
In a recent case study involving a double hung window, our Engaged Experts developed a solution to increase the Sound Transmission Class (STC) rating of the window and improve the end-user satisfaction. In this study, the window had a target STC of 30 but was only testing to 25.
The Sound Transmission Class rating measures the ability of a building product to attenuate sound. It is defined as a single number rating that is calculated using values of sound transmission loss (TL), providing an estimate of the performance of a product.
Performing acoustic testing
In the acoustic testing process, Element's experts began by conducting initial testing to determine the problem. The first step was to measure the glass in use and determine if the combination of the glass and airspace was sufficient to meet the STC requirements. In this case study, the client was using a 3/4" overall IGU with a glazing makeup of 1/8" exterior lite - 1/2" airspace - 1/8" interior lite.
Testing results
It was determined that the glazing makeup might be sufficient to reach the targeted STC rating. First, a simple listening test was performed to protect against any leaks. Through further testing, the weather-stripping in the meeting rail was determined to be insufficient, thus allowing noise to penetrate the partition easily. Our experts recommended a different type of weather-strip and suggested that it may be necessary to increase the mass of the glass.
To learn more about architectural acoustics testing, or how we perform sound absorption and sound transmission testing, contact us today.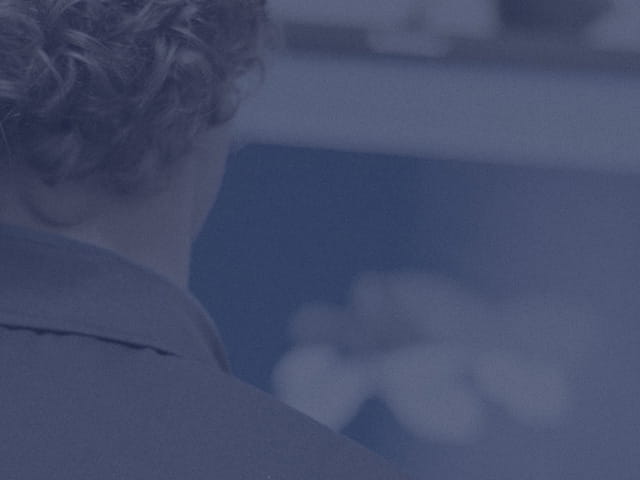 Our team of over 6,700 Engaged Experts in North America, Europe, The Middle East, Australia, Asia and Africa are ready to help you.