Article
Product Reformulation for Sustainability
At Element, we are big believers in helping the planet one step at a time without sacrificing the effectiveness of products. This includes being knowledgeable about reformulating and developing greener and more efficient products. Being more environmentally friendly does not mean sacrificing the quality or efficacy of a product. We are here to break down everything green and eco-friendly while dispelling some common misconceptions about products that have been developed or modified to be environmentally friendly.
Getting the facts straight
According to the US Environmental Protection Agency (EPA), greener products can help protect human health and the environments in which we live in. These products also impact air pollution, water pollution, climate change, waste disposal, and can potentially damage eco-systems. With the consequences from everyday use of these products beginning to add up and negatively impact our environment, many consumers are making a conscious choice to seek out more environmentally friendly products. Because of this growing need for eco-friendly products, more companies are developing these highly sought-after and often requested products.
However, there is a common misconception that products marketed as green, eco-friendly, and/or safe for the environment are not as effective as their less environmentally friendly counterparts. That statement is completely and utterly untrue, as the chemistry and formulation of each individual product determines its performance and efficacy. Element's industry-leading, consultative formulation scientists can help identify which materials, chemicals, and compounds will work best within your formulation to achieve a more eco-friendly product that outperforms competitive products on the market.
Understanding green terminology
Before we dive any deeper into learning about green chemistry and product formulation, we need to discuss the basic terminology necessary for understanding this topic. A few common, important terms are:
Green
Green is more than just a color when it comes to product development and product refinement. It refers to a business practice or service that also benefits the environment. Green products typically have a lower environmental impact and usually are long lasting, non-toxic, made of recycled materials, and/or can be manufactured with minimal packaging.
Eco-friendly
Eco-friendly comes down to being safe for the Earth. Typically, eco-friendly product claims speak to services or products that help conserve Earth's resources and do not cause additional harm to the environment.
Organic
Most often, organic means free from any synthetic chemicals that are harmful to the environment and people. Organic product claims can appear on a wide range of products from personal care to food, all the way to over the counter (OTC) products and cosmetics alike.
Sustainable
The Oxford Dictionary defines sustainable as, "conserving an ecological balance by avoiding depletion of natural resources." Just using enough natural resources in order to provide for what is needed today, while leaving some for future, upcoming generations.
Biodegradable vs compostable
Oftentimes, biodegradable and compostable terms are mixed up and confused with one another. It is important to note that biodegradable does not equal compostable.
Biodegradable products will break down with naturally occurring microorganisms to become one with the Earth. Alternatively, compostable products must break down alongside food scraps or yard waste in a compost pile without leaving toxic residues to earn the compostable designation.
Green reformulation process
The first step in developing a new green product is to review the current, existing formulation. Our team of formulators does this in order to answer a few necessary questions such as:
What aspects of the current formula are replaceable or completely removable?
How do the elements and components work together?
What aspects are completely necessary for the function of the formulation?
Which components could be replaced with an equal, greener component?
Once the required data is evaluated, our formulation scientists can work on replacing specific components. Next, Element completes efficacy testing on the new, greener formulation. Efficacy testing allows our team to identify what works and what does not work from their modifications. In this step, we can also perform additional analyses and studies to verify any marketing claims.
Additionally, performance testing is carried out once efficacy testing is completed to confirm the product is fit for its intended use. Lastly, Element provides scale-up and transfer services to allow for a smooth transition to the manufacturing facility for the finished product. Scale-up and transfer is critical regardless of whether you will be manufacturing in-house or with a third-party organization.
Element's green and eco-friendly product development services
Element's Ph.D.-backed formulation team has a proven track record of reformulating and/or modifying existing products to meet green and eco-friendly standards. When you partner with us, you will have access to a depth and breadth of knowledge and expertise related to the entire product development life cycle. Have a specific project in mind? Contact us today.
Evan Boyst specializes in developing novel and superior formulations for a wide range of applications, including OTC and consumer products, industrial materials, paints and coatings, and household products. Each design is supported and validated with real world experiments to capture an accurate measure of performance. Evan works closely with a team of industry-leading formulators, and frequently leads the charge in R&D all the way through to product launch. He excels at scale-up and troubleshooting manufacturing equipment and manufacturing material improvements.
Related Resources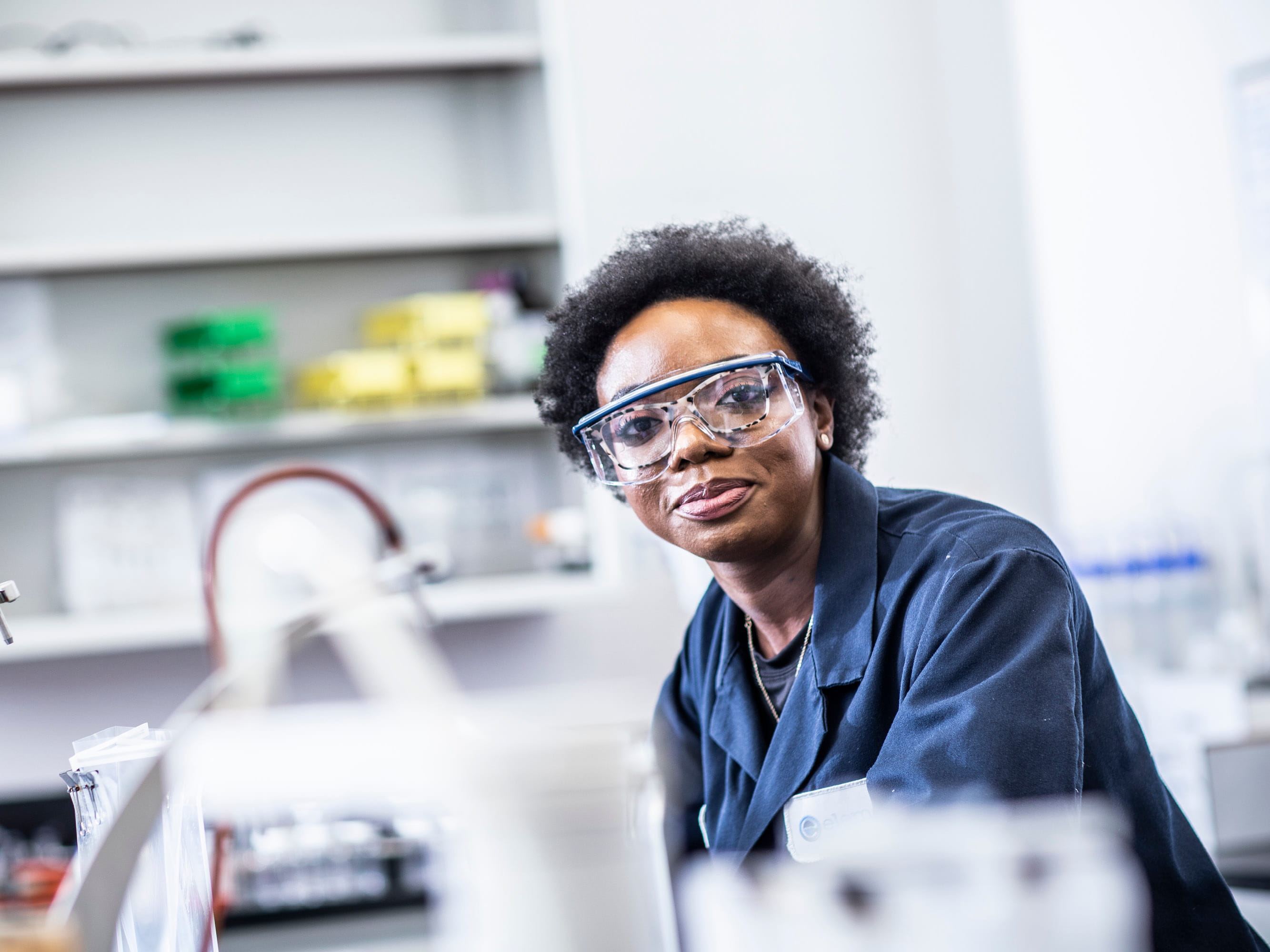 Article
Our team of over 9,000 Engaged Experts in North America, Europe, The Middle East, Australia, Asia and Africa are ready to help you.