Blog Post
The Rise of Chemical Characterization Testing for Medical Devices

By Engaged Expert
Nick Morley
Over the last few years there has been a large increase in ISO 10993 chemical characterization testing of medical devices, but what has driven this increase in testing?
For good reasons, there has been a general trend within industry to reduce the amount of animal testing required for medical devices. Aside from animal cruelty, these tests may not meet the required levels of sensitivity to detect a potential toxic end point from the sample. If a sample fails these tests, the chemical substance, which caused the failure will remain unknown and these tests can take a long time to perform.
Chemical characterization testing
The toxicological evaluation of chemical characterization data (e.g. extractable study data) can be used as an alternative approach for addressing some biocompatibility end points (e.g. systemic toxicity, genotoxicity, carcinogenicity and reproductive/developmental toxicity).
Extractables testing using non-targeted methods is used to determine the quantity and identity of substances which migrate from medical devices.
There are a number of challenges and considerations when designing extractable studies for different medical devices, these include but are not limited to the following:
Solvent selection ISO 10993-18 / ISO 18562-4
Whilst ISO 10993-18 and ISO 18562-4 are fairly prescriptive on the types of solvents which should be considered for extracting medical devices, the precise choice of solvent (particularly for ISO 10993-18) can depend on a number of factors, including the compatibility of the material with the solvent; the clinical relevance of the solvent; regional expectations; and laboratory health & safety requirements.
Extraction time and temperature
Again ISO 10993-18 and ISO 18562-4 are prescriptive here, but depending on the duration of use extraction times can be fairly long, which can impact on timelines if not properly planned. By increasing extraction temperature, the extraction time can be reduced, however, there are limitations to increasing extraction temperatures. The glass transition temperature of the material needs to be carefully considered so as not to deform the material.
Extraction method
Whilst there are several different extraction methods available to the analytical chemist. The size and shape of the device can limit the methods which would be suitable, especially as cutting components and devices can unnecessarily expose other materials which would not normally contact a patient. Each extraction method has its own unique benefit and drawback.
Extract sample manipulation
It may be necessary to perform some additional manipulation of extract sample solutions so that the sample is compatible with the analytical method. It may be necessary to dilute samples so that analytes don't overload the detector. Conversely, it might be necessary to concentrate the sample extract so that the required detection limits can be achieved.
Reporting thresholds
Because some chemical species can be highly toxic it is often necessary to achieve very low levels of detection, but there are a number of factors which drive the reporting threshold i.e. the dose based threshold (the level of exposure to chemical species, below which there would be no appreciable risk to human health), the number of devices a patient is exposed to in a given day, the number of devices extracted, the amount of solvent required to extract the devices, any extract sample concentration or dilution which was performed and the analytical uncertainty.
Supported by Element
Our team have been supporting customers from around the world with extractable and leachable studies for over 20 years. Our team will guide you smoothly through each step. Their knowledge, experience and expertise will reduce your time to market and potential regulatory delays.
Our mission is to deliver innovative and high-quality analytical expertise to strengthen our client's ability to improve product safety and reduce harm to patients and consumers. We partner with customers in the pharmaceutical, biopharmaceutical, medical device and consumer sectors to ensure their products are safe and compliant with pertinent regulations.
Element Life Sciences global network of life sciences laboratories provides comprehensive, end-to-end support throughout the entire product development lifecycle. Element Life Sciences is the trusted testing partner to a wide range of industries, from pharmaceutical, biotechnology, and medical device to antimicrobial, personal care, and food.
If you have further questions about medical device testing or would like to discuss potential requirements with a technical expert at Element, contact us today.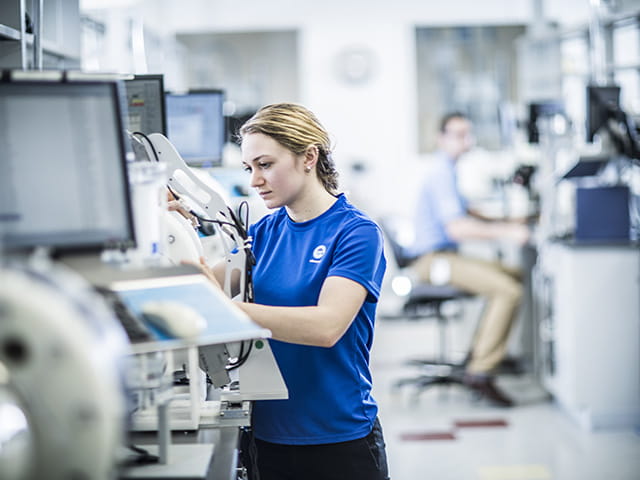 Extractables & Leachables Studies
Element has one of the largest and most experienced extractables and leachables (E&L) practices in the world.
We deliver tailored E&L studies of pharmaceutical, biologic, medical device, reduced risk, combination products and more, in accordance with regulatory expectations.
READ MORE
Related Resources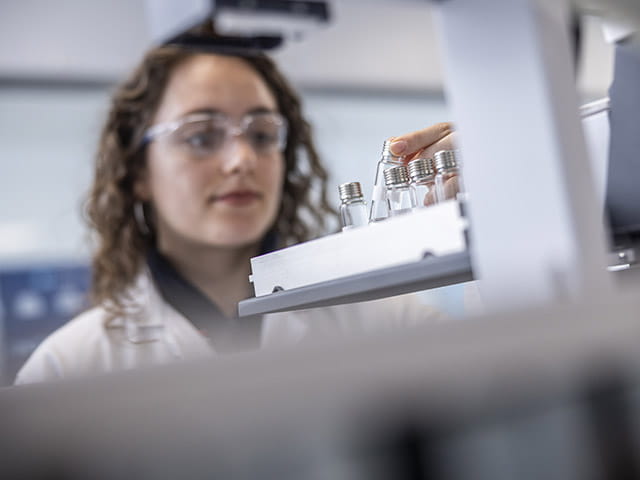 White Paper
Our team of over 9,000 Engaged Experts in North America, Europe, The Middle East, Australia, Asia and Africa are ready to help you.