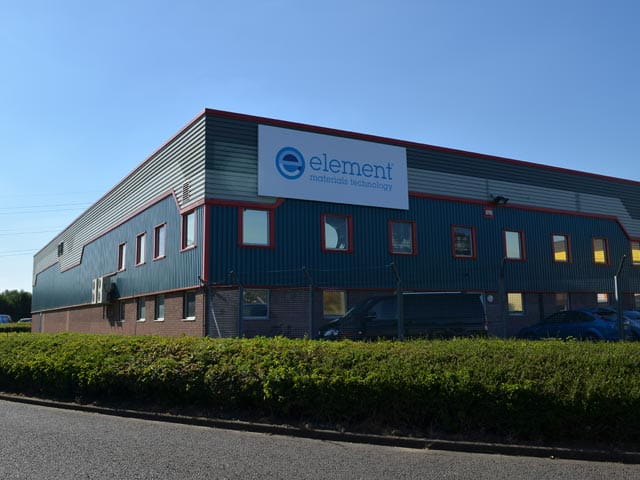 Contact Details
Element Wimborne
Address
74-78 Condor Close, Woolsbridge Industrial Park
Three Legged Cross, Wimborne, Dorset, BH21 6SU, UK
Phone
+44 1202 811700
Fax
+44 1202 811701 
Sales Inquiries: 
+44 808 234 1667
TRaC Global is now part of Element Materials Technology. Our Wimborne site is our European Aerospace EMC and Environmental Testing centre of excellence and an SC21 signatory site, with UKAS accreditation to BS EN ISO/IEC 17025:2005. We have the largest capacity for aerospace Environmental and EMC Testing in the UK which makes Wimborne the ideal testing partner for aerospace, military, transportation, energy and industrial manufacturers needing to ensure their product is compliant with either industry-specific standards or in-service conditions.
Our areas of technical expertise at Wimborne include EMC Testing, Environmental Testing, EMC Testing for Aerospace and Early Stage Qualification (ESQ®). Our unique ESQ programme works with products for which our clients are looking to gain qualification or take to a global market, by reducing the time and frequency of testing prior to compliance.At our Wimborne site we have specific aerospace EMC chambers, reverberation chambers and indirect lighting equipment that provide an unrivalled capacity to accommodate the demands of any aerospace qualification programme.
Looking for an approval, accreditation or document?
Find all Element's accreditation, certification and approval documents conveniently available by location.

Our team of nearly 2,000 Engaged Experts working across the USA, Europe and Asia are ready to support you.
How could we help you today?
Make an Inquiry