About Element Wimborne
Element Wimborne is a European Aerospace, Military and Civil EMC Testing centre of excellence.
We have the largest capacity for aerospace Environmental and EMC Testing in the UK which makes Wimborne the ideal testing partner for aerospace, military, transportation, energy, rail, marine, medical and industrial manufacturers needing to ensure their product is compliant with either industry-specific standards or in-service conditions.
Laboratory Capabilities and Services
Our laboratory has several EMC chambers, reverberation chambers, and indirect lightning test equipment that provides capacity to accommodate the product qualification program demands of many sectors.
Our capabilities include:
2 x 3M CISPR16 semi-anechoic EMC Chambers
3 x Transient Chambers
3 x Mill/Aero EMC Chambers
2 x Reverb Chambers
1 x Indirect Lightning Laboratory
Element Wimborne's technical areas of expertise include EMC Testing for Aerospace, Marine, Defence, CE and UKCA Marking, and Lightning Testing. Our military EMC Testing and qualification services are designed to provide defence validation as well as help companies perform Urgent Operational Requirement (UOR) testing in a short time.
The Wimborne EMC Testing centre also has the extensive capacity and expertise for commercial and industrial EMC Testing, such as IT and office equipment, multimedia and audio-visual, medical devices, laboratory equipment, industrial equipment, consumer electronics (white and brown goods) and lighting.
Our Accreditations
Element Wimborne has UKAS accreditation to International Standard ISO/IEC 17025:2017.
The full scope of our accreditations and approvals is available for download below.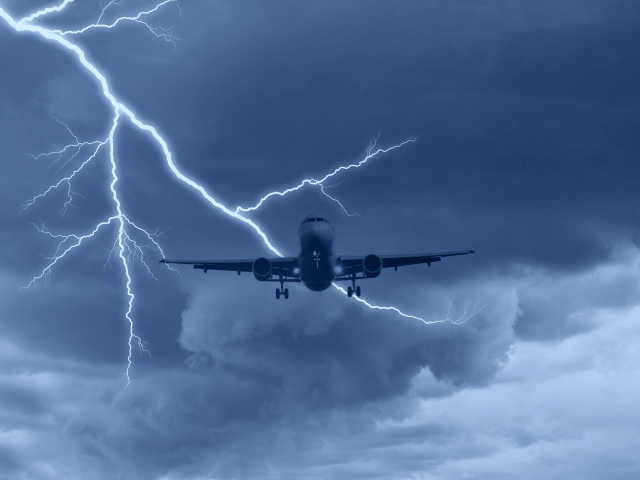 online guide
Direct Vs. Indirect Lightning Strike Testing
Direct lightning strike testing is a crucial part of aircraft design and qualification. Manufacturers must ensure that not only the aircraft frame but also its electronics, equipment, and critical components, such as fuel tanks, can withstand the effects of a lightning strike. In order to avoid catastrophic failures, it is imperative that they all continue to perform as expected.
Approvals, accreditations and documents