Article
Top Ten Reasons Why Electronic Medical Products Fail Safety Testing
Multiple contributors

By Engaged Expert
Dr. Gurge Phull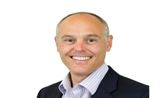 By Engaged Expert
Steve Hayes
From design flaws to incorrect documentation, electronic medical products fail safety certification for a number of reasons. Some of the most common errors we see can be detected and corrected before final assessment, making for a faster and less expensive test program.
We asked our experts to share the ten most frequent failure modes they see: 
Incorrect Symbols and Marking of Equipment During a product's design phase, it is vital to follow the standard's guidelines on appropriate markings, as these are critical to classifying the safety of the product for the end user. A growing number of medical devices do not have the proper symbols and markings on the exterior and interior of the device. As these are outlined in IEC 60601-1, it's important that they are used correctly while conforming to the requirements of IEC 60878.
Incorrect Instructions For Use User instructions are considered part of electronic medical products when a test house receives a product – and like the product itself, they must be inspected. Common sources of user instructions failure include
No explanation of symbols
Inadequate wording for indications of use, or overly-complicated instructions
No troubleshooting guide
Non-itemized accessories and consumables not itemized
Name, address and contact details of the manufacturers
Intended use of the device and contraindications
Lack of a Risk Management File (RMF) A major change to the previous version of IEC 60601 is the manufacturer's responsibility to mitigate risks to medical product safety. To do so, it is important to have a complete documented history and traceability of any risk analysis, and the way in which these risks are mitigated in the RMF using recognized methodology. 
This file also needs to consider risks arising from the use of the device (usability) and from the software. Usability is increasingly important, as medical product design needs to show that the operator/end-user needs have been considered in its safe operation.
Insufficient Cleaning, Disinfection and Sterilization If a product has insufficient creepage/clearance distance, or if enclosures are not designed to adequately prevent liquid ingress, insufficient cleaning or unsatisfactory disinfection and sterilization can result. These defects also allow moisture to enter the product, resulting in non-compliance. 
"Some of the most common errors we see can be detected and corrected before final assessment, making for a faster and less expensive test program."
Temperature Limits of Electronic Medical Products Not Met A number of medical devices have failed due to thermal requirements. Applied parts and accessible parts must not exceed temperature limits specified in the standard Normal Condition (NC) and Single Fault Condition (SFC) operating modes. 
Poor Performance of Power Supply Units and Transformers Some of the most common issues encountered with medical devices are associated with transformers and power supplies. Because of their inherent risks, electronic medical products require uncompromising performance. Transformer construction failure often indicates insufficient creepage and clearance distance between windings, insufficient insulation between windings and the core and use of unapproved materials used in the build.
Two Means of Means of Protection (MOP) Required Two critical Means of Protection are vital to safety, and must be present in all medical devices - Operator Protection (MOOP) and Patient Protection (MOPP). They provide isolation between different parts of medical equipment, and their correct implementation (e.g. creepage and clearance distances, dielectric strength) ensures conformance to most safety standards.
Leakage Currents Outside of MOP Standards A primary cause for concern when testing electronic medical products is the touch current / patient leakage on components with the potential for direct contact. Since even a very low voltage, when applied to internal or external tissue, can cause fatal leakage currents through the body, manufacturers must ensure that every possible risk is identified and addressed.
The medical standards have mechanical and electrical requirements intended to reduce the hazard both under normal and single fault conditions. To conform to the Means of Protection (MOP) standards, the Normal Condition (NC) and Single Fault Condition (SFC) must meet the limits specified within the MOP standards.
Safety Critical Components Not Highlighted For all medical devices, safety critical components must be highlighted and backed with documented test results to receive approval. These should accompany the test request, or the components must carry an international recognized approval mark. Equipment with rechargeable batteries face additional requirements for approval, and it is important that all rechargeable batteries (cell packs) have approval to IEC 62133 where possible. It is necessary to get this clarified before submission of a product for testing.
EMC Radio frequency (RF) Failures RF emissions emitted by medical products is the greatest source of issues with EMC testing of electronic medical products. Design errors, including the use of generic components, large holes in enclosures, electrostatic discharge, insufficient ground wires and the use of plastic enclosures around noisy circuits can also cause failures.
If you are preparing to test electronic medical products for certification, our experts can help ensure that the test process is as quick and easy as possible. Our Early Stage Qualification and pre-certification testing programs help you design with compliance in mind, mitigating risks and uncovering defects before they become costly errors.
Our team of over 9,000 Engaged Experts in North America, Europe, The Middle East, Australia, Asia and Africa are ready to help you.