White Paper
Digital twin white paper - Predicting performance and integrity
Digital Twin White Paper Abstract
The concept of the digital twin can be thought of as a virtual representation of a physical product, engineering system or facility. This paper presents the role of predictive engineering analytics, alongside operating data, in the digital twin. Using case studies, the authors demonstrate how predictive approaches can be developed to provide data where it cannot be measured and predict future operating data to improve performance, life and integrity of equipment, systems and facilities.
The digital twin is fundamentally based on data, larger datasets provide greater insight. Sensor and inspection data are critical. However, there are scenarios in which engineers require data where it cannot be measured or requires data that cannot be measured. Engineers require ways to extract this data, this can be done through predictive engineering analytics. Predictive engineering analytics, in the form of science-based simulations, combines multiple approaches, often based on fundamental principles of physics and engineering. This paper will demonstrate how high-fidelity approaches, such as Finite Element Analysis (FEA) and Computational Fluid Dynamics (CFD), combined with system-level simulation and reduced-order modelling can work together with field data to provide this data in real-time.
Download Free Today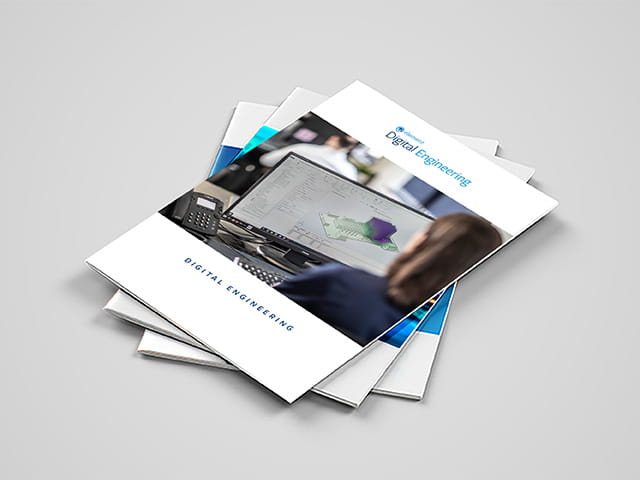 Download for Free
Read our white paper to learn how digital twins (a virtual model/representation) are used to improve the performance and integrity of a physical object and/or process.
Click to download
Our team of over 9,000 Engaged Experts in North America, Europe, The Middle East, Australia, Asia and Africa are ready to help you.