Promoting Green Building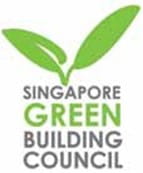 The Singapore Green Building Council (SGBC)'s Green Building Product Certification Scheme, was launched on 14 September 2010 as a key initiative to support the building industry in the drive towards sustainability and creating an environment- friendly built environment.
Our acquisition, Admaterials, have been providing the consultancy for this Green Building Product Certification Scheme. As such, Element Sengei Kadut Loop (Singapore) and Johor (Malaysia) are now well placed to provide you with comprehensive guidance regarding your Green Building Certification - from product assessment to testing services according to the required standard and regulation.
We are playing our part in moving the Singapore building and construction industry towards environmental sustainability by promoting green building design, practices and technologies. We are a corporate member of the SGBC, and also a member of the Recycled Materials Taskforce.
Green Label Certification – Consultancy and Testing
Increasing global environmental awareness has created a demand for the supply of green products. By certifying, and promoting, your environmentally responsible product, service or company you can boost your profitability and enhance your brand at the same time.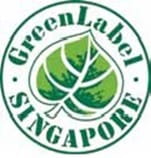 The Singapore Green Labeling Scheme (SGLS) was launched in May 1992 by the Ministry of the Environment. The Green Label can be used on products which meet the eco standards specified by the scheme – allowing manufacturers and distributors to apply for the Green Label if they meet the criteria of the standards. The product compliance to the criterion must be 100% and all required documents/test reports and methodologies must be submitted along with the application.
With our professional team of experts, Element provides consultancy and testing services to support Green Label certification.
Green Label Certification

• Product Category Identification
• Information Compilation
• Test Requirements
• Estimated Cost and Schedule
• Coordination for samples testing
• Test Reports and Product Information
Compilation
• Application Submission
• Follow up with Application Results