Stress corrosion cracking (SCC) is difficult to predict and identify, and it can lead to catastrophic failure, often without any prior warning. Element's stress corrosion cracking capabilities can help to evaluate the susceptibility of metallic materials to cracking. We quickly determine the size and scope before the failure occurs, avoiding high industrial costs and safety hazards.
Stress corrosion cracking is the unexpected sudden failure of standard ductile materials when exposed to a combined effect of sustained tensile stresses and corrosion reactions. It can occur with static externally applied loads and residual stresses from welding, forming, machining, grinding, physical damage, heat treatment, and operating pressures.
Stress corrosion often develops rapidly in a structure. Stress corrosion cracking testing with Element identifies significant threats such as external and internal corrosion, manufacturing defects, welding and fabrication defects, equipment failures, and incorrect operations, allowing you to prevent severe damage to the environment and a company's reputation.
Stress corrosion cracking tests
Element delivers certainty in sectors where failure is not an option. We perform a wide range of stress corrosion cracking testing in a variety of environmental conditions, covering both in-field inspection and laboratory analysis.
We offer fast and efficient stress corrosion tests for metals and alloys used in the Energy, Aerospace and Transportation industries:
Carbon and alloys steels
Stainless steels
Nickel alloys
Aluminum alloys
Titanium alloys
Copper alloys
The Element advantage
Our experts combine industry experience with state-of-the-art corrosion laboratory testing and large capacity simulation facilities.
For more information about how we perform Stress Corrosion Cracking (SCC) Testing, or to request a quote, contact us today.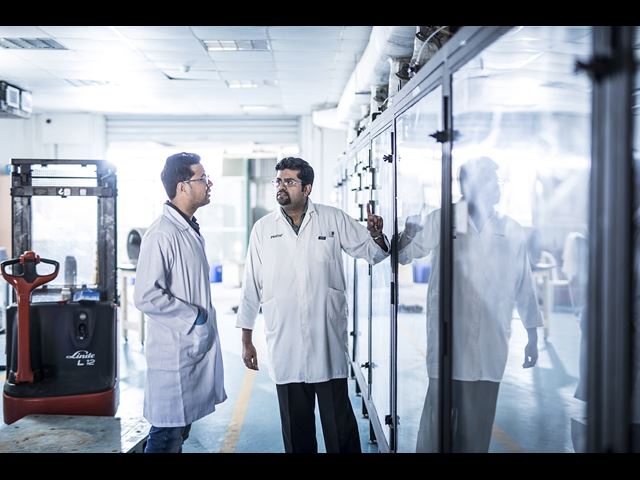 corrosion testing services
Chlorine-Induced Stress Corrosion Testing
Chloride stress corrosion cracking is a type of intergranular corrosion that is particularly important to the nuclear industry. It occurs in austenitic stainless steel under tensile stress when exposed to oxygen, chloride ions, and high temperature. Element provide reliable and safe chloride-induced stress corrosion testing using a chloride-containing environment in accordance with ASTM G-36-94.
Sour Service Cracking
Stress Corrosion Cracking
ASTM G44, G47, G64 (aluminum)
NACE TM0198, ASTM G129, ISO 7539-7 (SSRT)
NACE TM0177, NACE TM0316 
Sulfide Stress Cracking 
NACE TM0177, NACE TM0316
BS 8701
Chloride Stress Cracking
Ammonia Stress Cracking
ASTM B858 (ISO 6957)
ASTM G37
Intergranular Stress Corrosion Cracking (IGSCC) 
Our team of over 9,000 Engaged Experts in North America, Europe, The Middle East, Australia, Asia and Africa are ready to help you.