In typical O&G fields, pipelines are subject to sour service gas and liquids, often containing wet H2S in combination with various levels of CO2. This causes deterioration to pipelines and creates enormous industry-wide challenges in predicting and preventing potential pipeline cracking and failure. 
The answers to these problems are being sought through materials technology, specifically looking at establishing the fracture mechanics of pipeline material in sour service environments.
Element combines years of corrosion testing experience with state-of-the-art laboratory testing and simulation facilities to perform carbon steel fracture toughness tests for corrosive environments and give you results closer to the real material behavior in the application. 
We can also design and characterize a dedicated test procedure for fracture toughness behaviors in sour service. This guarantees reliable and consistent results, a critical input parameter for your FFS (Fitness For Service) in ECA (Engineering Critical Assessment). 
Our fracture mechanics and fatigue in sour service environment testing provides you with in-depth analysis of the allowable level of defects in pipelines used in sour services. The results will help, improve your design to reduce the likelihood of future failure, and save you time and money.
Our fracture mechanics and fatigue in sour service environment test methods
Mechanical fracture toughness J-R and CTOD curves on SENT, SENB and CT specimen
Fatigue Crack Growth Rate on SENB and CT specimen
Tensile Slow Strain Rate  
From test results and data from real working conditions, we can carry out Engineering Critical Assessments and Fitness For Service analyses to confirm the capability of a component in sour service environment to provide the expected service even in the presence of flaws.
For more information about our fracture mechanics in sour environment services, or to speak with an expert, contact us today.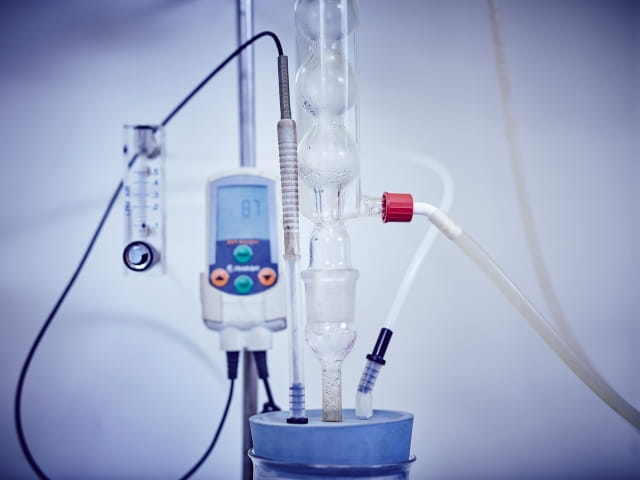 Our team of over 9,000 Engaged Experts in North America, Europe, The Middle East, Australia, Asia and Africa are ready to help you.