Article
 Medical Device Regulation (MDR) Annex XVI - How Can You Prepare?

By Engaged Expert
Nicole Small
What's new for EU MDR Annex XVI?
On 02 December, the Official Journal of the European Journal published the:
Commission Implementing Regulation (EU) 2022/2346 of 1 December 2022 laying down common specifications for the groups of products without an intended medical purpose listed in Annex XVI to Regulation (EU) 2017/745 of the European Parliament and of the Council on medical devices. It shall apply from 22 June 2023 (date of application)*
Commission Implementing Regulation (EU) 2022/2347 of 1 December 2022 laying down rules for the application of regulation (EU) 2017/745 of the European Parliament and of the Council as regards reclassification of groups of certain active products without an intended medical purpose. It enters into force 22 December 2022 (20th day following publication in the Journal)
The UK government's response to future regulations of medical devices intends to broadly follow the same list of products as the MDR and "develop clear definitions and guidance to accompany the regulatory changes." However, until the legal text and guidance are published, the industry will have to wait for clarity on the UK requirements.
Element education/learning: Listen to our demand webinar on MDR of Annex XVI products published prior to the publication of the Implementing Regulations
Summary of requirements
The Scope of Annex XVI MDR includes six specific products groups

Common specifications lay down requirements in terms of risk management (including labeling and instructions for use) and clinical evaluation

Risk reclassification – and by way of derogation from Annex VIII of the MDR for reclassification of certain active products without a medical purpose (such as IPL, liposuction and brain stimulation products)

Technical documentation requirements, including evidence of meeting relevant GSPRs and common specifications. This includes the application of a quality and risk management system, clinical evaluation, and post market surveillance

Appropriate conformity assessment route (with Notified Body involvement where necessary)

Shall apply six months after the date of entry into force of the implementing acts with some transitional arrangements

There are a number of transitional provisions* in Article 2 of Implementing Regulation (EU) 2022/2346
What is the EU MDR Annex XVI / common specifications?
Regulation (EU) 2017/745 on Medical Devices, known as the Medical Devices Regulation (MDR), came into force in May 2021. It replaced the Medical Devices Directive 93/42/EEC (MDD) and Active Implantable Medical Devices Directive 90/385/EEC, (AIMDD).
Annex XVI of the MDR is for products that, whilst similar to a medical device in terms of its function and risk profile, are intended for non-medical or aesthetic purposes. These products have been incorporated into the MDR to ensure the health and safety of users and require the EU Commission to adopt common specifications (CS) addressing at least the application of risk management and, where necessary clinical evaluation for such products
CS means a set of technical and/or clinical requirements, other than a standard, that provides a means of complying with the legal obligations applicable to a device, process, or system.
The products are classed into six broad groups:
Contact lenses or other items intended to be introduced into or onto the eye. Examples include non-prescription colored contact lenses.
Products intended to be totally or partially introduced into the human body through surgically invasive means for the purpose of modifying the anatomy or fixation of body parts, except for tattooing products and piercings.
Substances, combinations of substances, or items intended for facial or other subcutaneous, submucous, or intradermal injection or other introduction, excluding those for tattooing. Examples include dermal fillers.
Equipment intended to be used to reduce, remove or destroy adipose tissue, such as equipment for liposuction, lipolysis or lipoplasty
High-intensity electromagnetic radiation (such as infra-red, visible light and UV) emitting equipment intended for use on the human body. Examples include lasers and intense pulsed light (IPL) equipment for tattoo or body hair removal.
Equipment intended for brain stimulation that applies electrical currents or magnetic or electromagnetic fields that penetrate the cranium to modify neuronal activity in the brain.
This list could be amended by the European Commission to bring other products into scope in the future.
Accessories such as contact lens solutions are not covered by Annex XVI.
How will Annex XVI affect manufacturers?
From 22 June 2023* manufacturers of Annex XVI products sold in Europe and Northern Ireland will have to comply with the relevant requirements laid out in the MDR for general medical devices to ensure user safety. This includes compliance with CS.
They explain how these products should be assessed to demonstrate their safety and performance. They also address the application of risk management, including information for safety (label and instructions). Furthermore, clinical evaluations of these products shall be based on relevant clinical data from post-market surveillance, post-market clinical follow-up, and where applicable specific clinical investigations as outlined in Annex XIV and XV of the MDR.
In general, it is not possible to demonstrate equivalence between a medical device with a medical purpose and a product without an intended medical purpose. Clinical investigations shall be performed for those products unless reliance on existing clinical data from an analogous medical device is duly justified. A device claiming a medical and a non-medical intended purpose shall fulfill the requirements of both cumulatively.
In essence, the regulation means that manufacturers of these products will have to meet stricter requirements, in line with other medical devices, to sell their products in the EU and Northern Ireland. In particular, the rules for conformity assessment procedures, which require the involvement of a Notified Body such as Element, have been tightened.
Manufacturer's legal requirements and obligations
In addition to complying with the CS, manufacturers of Annex XVI products will have to meet MDR requirements as set out in Article 10. This includes:
ensuring the device has been correctly classified against the risk classification criteria in Annex VIII and by way of derogation in the implementing regulation (EU) 2022/2347 for reclassification of certain active products without a medical purpose
meet all relevant Annex I general safety and performance requirements (GSPR), including systems in place for quality and risk management
pass the applicable conformity assessment, if required, carried out by a notified body
draw up a declaration of conformity and affix CE mark
assign a basic unique device identifier (UDI-DI) and provide it to the UDI database
submit key information to Eudamed about themselves, as well as the authorized representative and/or importer if they are based outside the EU
have a person responsible for regulatory compliance in place
have sufficient financial coverage for potential manufacturer liability
where applicable, provide implant card for implantable devices, draw up a summary of safety and clinical performance and provide a periodic safety update report
meet the post-market surveillance and vigilance requirements, including reporting to new timescales of serious incidents and field safety corrective actions to the relevant authority, such as the HPRA for incidents occurring in Ireland or the MHRA for incidents occurring in Northern Ireland.
ensuring the product's distributors and importers have met their obligations set out in Articles 13 and 14
When is this coming into force?
Manufacturers of Annex XVI products must comply with the common specifications from 22 June 2023*. This means manufacturers need to be considering how this will affect their product(s) now and what additional non-clinical testing and clinical evidence will be necessary to comply.
*Transitional provisions:
There are three transitional provisions in Article 2 of Implementing Regulation 2022/2346. They allow manufacturers time to conduct the requirements of clinical investigations and/or conformity assessment procedures. It also has provisions to continue to place on the market or put into service such products after the expiry date of a notified body certificate under the repealed Medical Device Directive (MDD) .

Considering the concerns relating to notified body capacity and continued availability of legacy devices under the repealed Medical Device Directive (MDD), the three transitional scenarios, their conditions, and timeframes are pragmatic, even if a little complicated to digest.
Where can I find up-to-date EU information?
The European Commission publishes voting sheets, agendas, and stakeholder and Member States meetings and minutes within its Comitology Register. Previous draft versions of the implementing regulations including the rules as regards to reclassification of groups of certain active products can also be found in the above link.
MDCG has published a range of documents and guidance to assist the industry in applying the MDR (and IVDR).
How can Element help?
An initial assessment of the upcoming changes by Element's team of MedTech experts has highlighted significant changes to both the regulatory and developmental pathway for such products. This will need to be addressed by manufacturers of products that fall under the scope of MDR and require a different regulatory and test strategy.
It is important to note that the MDR's general safety and performance requirements (GSPRs) may impact existing testing and evidence. Depending on the product, it is possible that existing testing undertaken for CE Marking to other legislation such as the LVD or EMC may be utilized in the conformity assessment. This will require careful evaluation taking into account medical device harmonized standards and common specifications.
Element's team of medical device experts can help you understand the MDR's general safety and performance requirements and provide the necessary guidance regarding pre-clinical data, clinical data, and post-market requirements. Our certification team can also support you in achieving ISO 13485 QMS certification.
Contact our experts Nicole Small, James Pink, or Michael Kipping for more information about Annex XVI and how to ensure your product(s) comply with the common specifications and the MDR.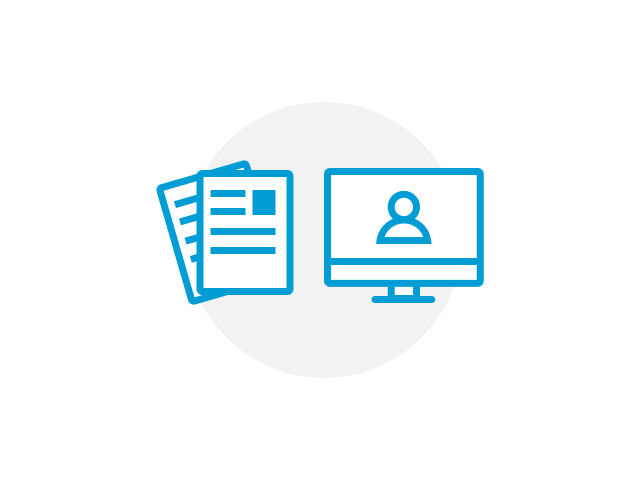 Our team of over 9,000 Engaged Experts in North America, Europe, The Middle East, Australia, Asia and Africa are ready to help you.
Make an inquiry today