Podcast
Engineering Futures Podcast - Episode #1 Hydrogen-Powered Aviation
By Engaged Expert
Andrew Williamson
"With the current work that some major aerospace manufacturers are doing into developing their hydrogen systems, I think we could feasibly see a hydrogen passenger plane within the next decade or two."
Elliot Brown
element Digital Engineering
Embark on a journey through the cutting-edge realm of hydrogen engineering in aerospace, where we decode the complexities and showcase the innovations shaping the skies. With our expertise, we'll illuminate how this technology is answering today's most pressing environmental challenges.
Pioneering Hydrogen Engineering in Aerospace
Uncover how our commitment to innovation is propelling hydrogen engineering to the forefront of the aerospace industry. This episode of Engineering Futures delves into the transformative potential of hydrogen as a clean energy source and the engineering marvels making it possible.
The Role of Hydrogen Engineering in Sustainable Flight
Hydrogen engineering is not just a concept; it's the key to unlocking a sustainable future in aerospace. We explore how the delicate balance of liquid and gaseous hydrogen is managed during flight turbulence and what this means for the design of eco-friendly aircraft.
Validating the Vision: Ensuring the Reliability of Hydrogen Simulations
Step inside the world of simulation validation where hydrogen engineering meets empirical data. Discover how we use established models and real-world test data to ensure our hydrogen fuel simulations are not just accurate but actionable for aerospace applications.
The Broad Impact of Hydrogen Engineering
Hydrogen engineering's benefits extend across industries:
Revolutionizing Renewable Energy Storage: Learn about hydrogen's capacity to store and release energy, offering a solution to the intermittent nature of renewable sources.
Potential in the Automotive Sector: Despite electric vehicle's popularity, hydrogen engineering could still redefine sustainable transportation.
Advancing Environmental Goals: With its clean emission profile, hydrogen engineering is pivotal in our journey towards a greener planet.
The Future is Hydrogen Powered: Engineering is a New Era in Aerospace
The next decade holds promise for hydrogen engineering in aerospace:
The Advent of Hydrogen-Powered Aviation: We discuss the strides being made towards the first hydrogen-powered passenger planes and the engineering challenges being overcome.
Innovative Solutions for System Integration: Insights into how hydrogen fuel systems are being designed and integrated into aircraft, paving the way for a cleaner aviation industry.
The Transformative Power of Hydrogen Engineering
To wrap up, this episode of Engineering Futures is your definitive guide to the exciting world of hydrogen engineering in aerospace. We go beyond the surface to examine its critical role, the innovative strides we're making, and the bright future ahead. From in-depth engineering analyses to the broader implications for global sustainability, this episode is an essential listen for anyone interested in the intersection of technology and environmental stewardship.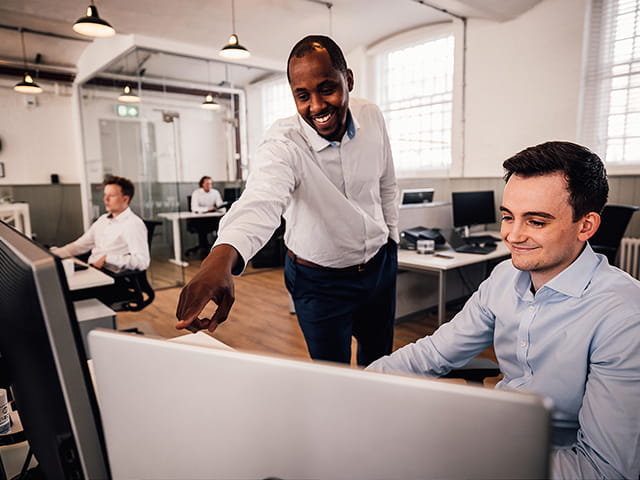 Digital engineering podcasts
Learn more about our podcast hosts
In the Engineering Futures podcast series, you'll have the opportunity to meet the experts leading the charge at Element Digital Engineering, a global team excelling in engineering, applied mathematics, and technical software.
Episode #1 hosts
Andrew Williamson
Meet Andy Williamson, the Business Development Director at Element Digital Engineering. With a focus on strategic growth and industry innovation, Andrew brings a depth of experience and leadership to the table. As a key driver in Element's business landscape, he's here to offer valuable insights on the evolving world of digital engineering. Andy has spent the last 5 years working on decarbonisation of Aerospace having lead teams on focusing on electrification and Hydrogen projects.
Connect with Andrew on LinkedIn
George Bygrave
Introducing George Bygrave, a recent addition to Element Digital Engineering as an Engineering Consultant. George holds a master's degree in mechanical engineering from the University of Leeds. His academic and professional background equips him to tackle engineering challenges with a unique perspective.
Elliot Brown
Joining us is Elliot Brown, who has been a Project Engineer at Element Digital Engineering for the past two years. Specializing in computational fluid dynamics (CFD), Elliot has experience with hydrogen applications in aerospace including fluid tank sloshing. He earned his master's degree in aerospace engineering from the University of Manchester and brings a comprehensive understanding to the field.
Digital Engineering podcast series
In our Engineering Futures series, this engineering podcast goes beyond the challenges of hydrogen use. We bring in experts from Element Digital Engineering to shed light on ground-breaking projects and demonstrate the value of digital engineering in providing insight, understanding and answers to complex engineering and technology challenges.

Topics range from data-driven simulation research and development to applications of advanced simulation techniques, like Computational Fluid Dynamics (CFD), in the food industry. Tune in to understand how we answer complex engineering questions across a diverse range of industries and technical disciplines.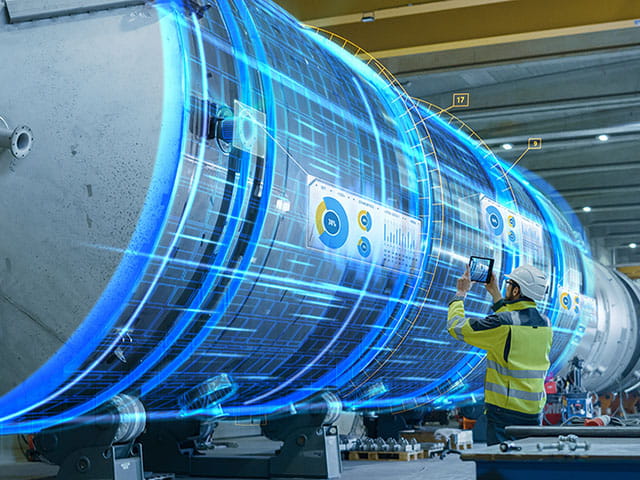 Element Digital Engineering
Utilize modeling, simulation, data science, and other digital solutions to help our customers solve complex problems.
Our team helps you get the most from your assets and products at every stage of the lifecycle to help you to stay ahead of the competition.
Take your business on a digital transformation journey with Element to drive performance, predict future outcomes and solve complex problems.
READ MORE
Our team of over 9,000 Engaged Experts in North America, Europe, The Middle East, Australia, Asia and Africa are ready to help you.