Building products are among the oldest material applications in the world – and they have never stopped changing. From their beginnings as wood, stone and steel to today's high-tech composites and alloys, building products have experienced unprecedented growth and development.
Building product testing requires independent technical support to prepare products and processes for the rapidly evolving, heavily regulated construction market. Element experts provide that support with precise, accredited testing and inspection.
Research & development
Element supports early research and development stages with material selection, reverse engineering, nondestructive testing, and other services.
Manufacturing phase
From mechanical testing to environmental simulation—and from tensile testing to packaging evaluation, Element scientists and engineers smooth the bumps on the road to market. Our failure analysts can turn oversights into opportunities, reducing future costs and surprises.
Product evaluation
Your Element project team comes equipped with advanced instrumentation and advanced knowledge of industry codes and has the accreditations to conduct product testing for ICC-ES, Miami-Dade and other agencies.
Accuracy, reliability, and quality
Element supports a program of maintenance and calibration of equipment and laboratory facilities to ensure accurate construction testing. Our personnel and facilities are periodically inspected and accredited by AASHTO, CCRL, Corps of Engineers, ICC, and various other state and private agencies.
The Element advantage
Element has extensive building product testing and consulting capabilities for a wide range of materials and components.
For more information about our services, or to request a quote, talk to an expert today.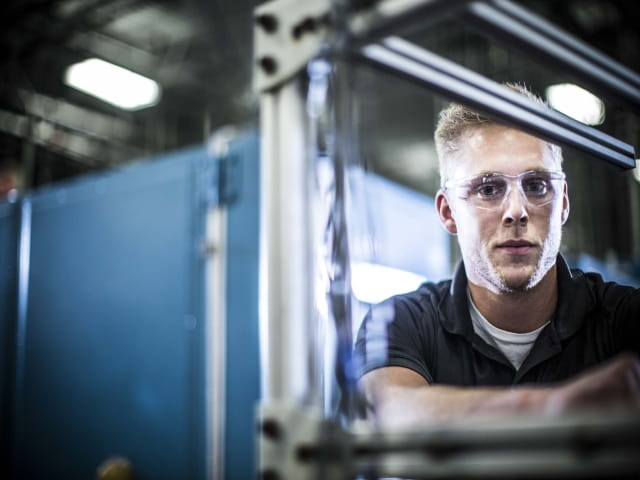 details
Services We Offer
Element's building products testing capabilities cover a variety of test types and consulting services. Our experts can work with you to develop new test protocols, interpret building codes, provide product and engineering support, and more. 
While we always open to taking on custom or complex projects, some of our standardized services include:
Acoustics and Sound Absorption Testing
Architectural safety
Asphalt Mixture Testing
Compression Testing
Constituent Analysis
Density and Specific Gravity
Finite Element Analysis (FEA) Simulation
Glazed Material Testing
Impact Testing
Impurities
Particle Size and Sieve Analysis
Proof Load Testing
Tensile Testing
Thermal Properties
Void and Air Content
Water Absorption and Water Vapor Transmission
Weathering and Aging
Window, Door and Curtain Wall Testing
explore
Our Other Testing Services
---
Our team of over 9,000 Engaged Experts in North America, Europe, The Middle East, Australia, Asia and Africa are ready to help you.
Make an inquiry today