As the world becomes more energy efficient, Polymer Matrix Composites (PMCs) are helping push the limits of aerospace technology with lighter, stronger, more durable materials. From structural components to interior materials, PMCs provide lightweight strength and unmatched durability.
Despite being newer materials, polymer matrix composites have already proven valuable across a wide range of aerospace applications. PMCs possess a high degree of stiffness and strength, without the added weight of traditional materials. Using a combination of mechanical testing, chemical testing, analytical testing and environmental testing, we ensure that your materials continue to perform under any conditions.
Polymer Matrix Composite Testing Services
As a leader in aerospace and polymer matrix composites testing, Element uses state-of-the-art technology to provide accurate, reliable results. Our experts possess diverse skill sets and backgrounds and are ready to handle projects in any stage of material or product development. With active memberships in numerous composite committees including ASTM D30, CMH-17, Nadcap, and the Committee on Composite Materials, our polymer testing labs can help you get the most out of your materials.
For more information about our PMC testing services for aerospace, or to request a quote, contact us today.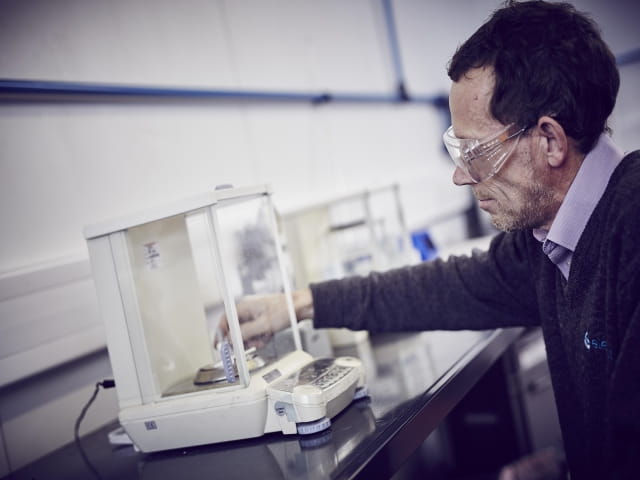 feature
Services We Offer
 Our dedicated aerospace materials experts provide testing, support and guidance for polymer matrix composites, from routine testing to challenging failure analysis. 
Some of our standard polymer testing services include:
Compression testing
Shear testing
Tensile testing
Flexural testing
Fracture toughness testing
Creep and stress rupture testing
Impact testing
Chemical analysis
Thermal analysis
Density and specific gravity
Glass transition temperature
Hardness testing
Permeability and diffusion studies
Water absorption/desorption
Polymer failure analysis
Ultraviolet weathering and accelerated ageing
Dürfen wir Ihnen ein Angebot erstellen?
Wir liefern Ihnen Sicherheit – hochwertige Daten, Prüfberichte und Zertifikate, auf die Sie sich bei Ihren Entscheidungen in Bezug auf Materialien und deren Übereinstimmung mit bestimmten Anforderungen absolut verlassen können. Kontaktieren Sie schon heute einen unserer Experten.
Our capabilities
Other Materials Testing Services from Element
---

Unser Team von 2.000 engagierten Experten, die in Europa, USA und Asien arbeiten sind bereit Sie zu unterstützen.
Wie können wir Ihnen heute helfen?
Starten Sie eine Anfrage