Element's Fitness for Service (FFS) assessments help determine if your equipment is safe and fit for continued operation. It prevents failures, minimizes risks, and eliminates costly repairs.
Assessment procedures are used by the Oil & Gas, Hydrogen, Power Generation, and Chemical Processing industries for integrity management and to evaluate fitness for service of pressure containing equipment.
Element can evaluate the structural and mechanical integrity of a wide range of components to API 579-1/ASME FFS-1 international standards, including boiler, HRSG, pressure vessels, chemical reactors, storage tanks, piping systems, and pipelines. From design to decommissioning, our Fitness for Service assessments help you avoid brittle and ductile fracture and metal loss, make cost-effective run-repair-replace decisions, and solve problems that may arise throughout the lifecycle of a component.
Assessments according to API 579/ASME FFS-1
Element routinely performs the API 579/ASME FFS-1 standard to assess the stability and propagation rates of different types of defects, which can be found in a component both in the design and in service. Our experts are qualified to Level 2 and 3 for NDT and metallographic replicas with specialist knowledge in fracture toughness, finite element analysis (FEA), and fatigue testing.
Our approach
Equipment may contain flaws, become damaged, or aged so that it cannot be evaluated using the original construction codes. API 579-1/ASME FFS1 can be used to assess the equipment for continued operation. It allows:
Thermo-mechanical analysis under operating conditions (temperature and strain): normal service, transients, predictable exceptional or faulted service conditions.
Structural analysis under normal operating conditions aimed at the detection of anomalies (thickness reduction due to corrosion/erosion, subsidence/displacement of supports/anchors) to evaluate the further use and the need for any corrective actions
Design, design verification, faulted component assessment, and requalification.
Defects propagation rate evaluation and stability assessment for operating conditions according to recognized procedures and standards (API 579, BS 7910, DNV, NE R5, NE R6).
Evaluation of structural inspection results and assessment of the severity of the detected flaws
Assisting failure analysis investigation and evaluation of the plausibility of a failure scenario
Element's FFS assessment services
Element conducts Fitness for Service assessments for a broad range of products, including:
Boiler and heat recovery steam generator components (headers, drums, etc.)
Piping (water/steam/gas piping, process piping, penstocks, etc.)
Turbine (rotors and housing)
Other plant components (pressure vessels, valves, pipes, tubulars, furnaces, reactors, heat exchangers, storage tanks, etc.)
For more information about our FFS assessment services or to receive a quote,
contact us
today.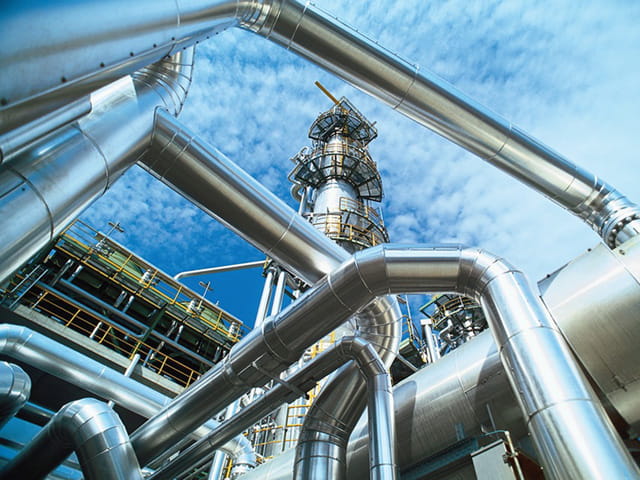 Fitness for Service
FFS on Hydrogen Pipeline Systems
Element is working with customers in the feasibility assessment on the current pipelines network capability to transport H2 blended with natural gas.
Read more:
At the first stage, this activity involves the assessment of materials certificates, operational data, and project documentation made available from clients. If required, NDT replicas at field could be performed and once a clear data set has been carried out the ECA phase can start.
According to reference standards and associated criterias such as ASME B31.8, ASME B31.12, EIGA guidelines IGC Doc 121/14 "Hydrogen Pipeline Systems", we run the ECA on the representative pipeline component and determine the predictive component life as well as its eligibility to H2 and natural gas transportation.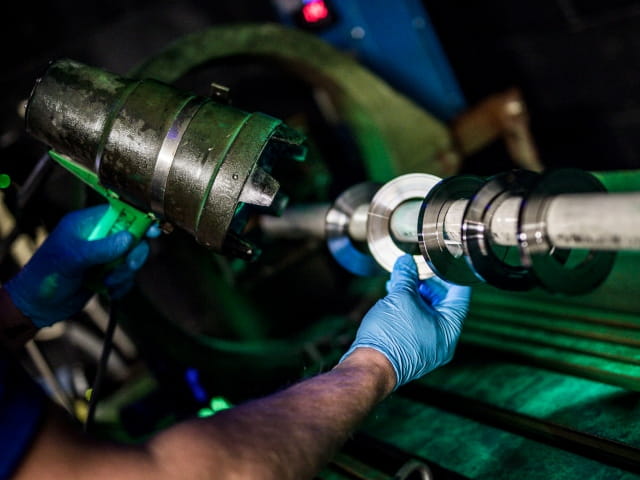 Fitness for Service
FFS on generator rotor retaining rings
Element performs FFS testing on generator retaining rotor rings to avoid catastrophic failure of the generator and associated turbines. We can perform analysis to evaluate the reliability of the retaining ring to establish the need for repair or replacement.
Read more:
Generator rotor retaining rings are usually the most highly stressed component of the generator and the entire turbine generator set, including both steam turbines and combustion turbines.
Our experts use a specialized computer program called Retaining Ring Module to evaluate the incubation conditions and defect propagation in retaining rings of generators.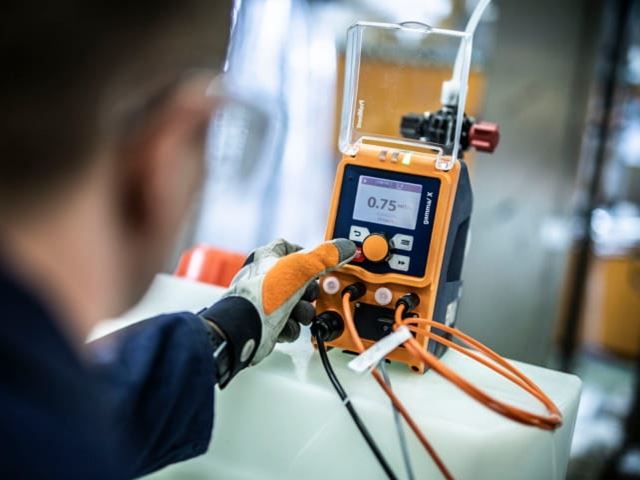 Fitness for Service
FFS evaluation of the components of energy production, processes and power plants
Element has a wide range of knowledge including structural analysis, materials science, and control techniques, to perform FFS evaluation and reliability assessments of the components for energy production, the process supports/anchors, and power plants.
Read more:
Plant components may contain defects during manufacturing processes and service life, which reduces the initial degree of safety and integrity with which it was designed. 
Energy production, process, and power plants such as nuclear power plants (NPP) and Hydro Power Plants, which often use complex systems, are located in adverse environments and interact significantly with the population residing in the neighboring territories and with other infrastructures such as roads and railways. For these reasons, safety aspects play a fundamental role in all phases of their life cycle; design, fabrication, construction, service, operation and decommissioning.  
We can assess component stability according to internationally recognized procedures and regulations, and not only refer to actual defect or material conditions but also consider their future evolution in normal service conditions.
Our team of over 9,000 Engaged Experts in North America, Europe, The Middle East, Australia, Asia and Africa are ready to help you.