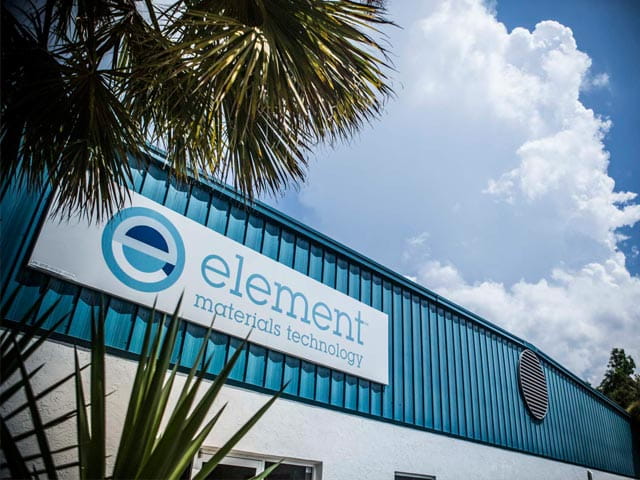 Contact Details
Element Jupiter
Address:
15814 Corporate Circle, Jupiter, FL 33478
Phone:
+1 561 776 7339
Fax:
+1 561 776 7344
Sales Inquiries:
+1 888 786 7555
Element Jupiter is a critical service-and-solution provider for Aerospace, Defense, Nuclear and other industries, both locally and worldwide.
Engaged Experts at Element Jupiter offer highly-specialized services such as extreme environment simulation, hydraulics and pneumatics component and system simulation, FAA/JAA fire testing, vibration/shock (sine random), acoustic noise, nuclear qualification, seismic simulation, low lubricity aircraft fuel testing, bleed air and high temperature/pressure/flow testing---providing product qualification for individual components as well as assemblies and large systems.
The Element team in Florida has been the go-to lab for challenging engineering projects for over 30 years.
Looking for an approval, accreditation or document?
Find all Element's accreditation, certification and approval documents conveniently available by location.
our capabilities
Element Jupiter
---

Our team of nearly 2,000 Engaged Experts working across the USA, Europe and Asia are ready to support you.
How could we help you today?
Make an Inquiry