Element offers VOC testing to ensure that volatile organic compounds (VOCs) are at regulated levels. VOCs are organic chemicals that are present everywhere, including human-made and natural materials. The inherent low vapor pressure characteristic of these chemicals at room temperature causes a large number of these compounds to evaporate or sublimate into the surrounding air. Exposure to some of these chemicals has been linked to a variety of health issues and as a result their presence is restricted.
Detection of these compounds at extremely low concentrations is needed to assure material safety and requires specialized analytical instruments and test procedures. Our Engaged Experts at Element conduct VOC testing using state-of-the-art instrumentation such as thermal desorption gas chromatography / mass spectroscopy (TD-GC/MS) and High Pressure Liquid Chromatography (HPLC) to provide our customers accurate and positive identification and quantification. Our low detection limits will assure that your product will be compliant in the industries and markets you serve. Element is accredited for both VOC testing and SVOC testing.
With the use of several large environmental chambers and a micro-chamber, Element is capable of VOC testing and analyzing VOC emissions for automotive, building, office products and furniture.
In addition to VOC testing, Element has extensive chemical and mechanic testing capabilities, making us willing and able to support your testing needs.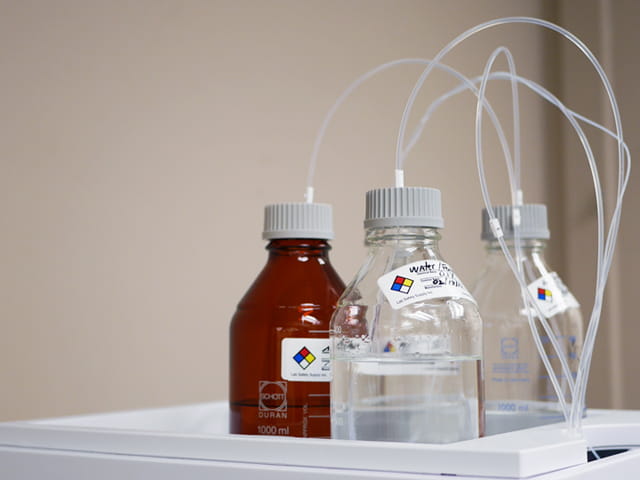 Service
VOC Testing and Analysis
Learn more about Element's expansive VOC testing and analysis capabilities.
Quantification and Identification of VOCs
Solids and Nonvolatile content, Specific Gravity
Plastic and Polymer materials VOC Testing
Automotive VOC Emissions Testing
Building products VOC Emissions Testing
Office Furniture Systems, Components, and Seating VOC Emissions Testing
Determination of Phthalates Testing
Aldehydes-Ketones Testing
Ready to request a quote?
Our deliverable is certainty - high quality data, test reports and certificates that you can absolutely rely on when making decisions about your materials and compliance. Engage with an expert today.
More details
Full PQT Service Range
---

Our team of over 6,700 Engaged Experts in North America, Europe, The Middle East, Australia, Asia and Africa are ready to help you.
Make an inquiry today