Volatile organic compounds (VOCs) and semi-volatile organic compounds (SVOCs) are chemicals that easily evaporate under normal conditions, and are highly regulated in everything from cars to furniture. We perform VOC testing to ensure that your products are compliant to all applicable health and safety standards.  
Because exposure to some of these chemicals has been linked to a variety of health issues, our VOC testing services ensure that products and materials comply with safety guidelines and legislation restricting the use of substances. We use a variety of test methods to evaluate a range of material types, and can assist with virtually any VOC testing project.
Performing VOC Testing
Because regulations require VOCs and SVOCs to be tested at extremely low concentrations, we use highly sensitive equipment to ensure that results are reported accurately and completely, even at low detection levels. 
Some of the methods we use include:
Thermal Desorption Gas chromatography / Mass spectroscopy (TD-GC/MS)
Headspace GC/MS
High Pressure Liquid Chromatography (HPLC) 
With the use of several large environmental chambers and a micro-chamber, we are capable of VOC testing and analyzing VOC emissions for automotive, building, office products and furniture.
For more information about our SVOC and VOC testing services, or to request a quote, contact us today.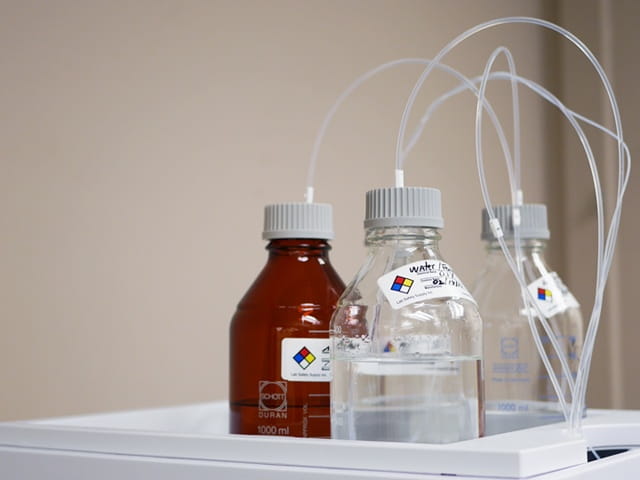 svoc and voc testing
VOC Testing in Transportation
Known throughout the automotive industry for causing "new car smell", VOCs are present in vehicle interiors, plastics, foams and more. We provide testing to ensure consumer safety and compliance with manufacturer and government regulations.
We provide testing to a number of major automotive standards, including:
BMW
GS methods
Ford
FLTM BZ 156-01 and FLTM BZ 157-01
General Motors
GMW 8081, GMW 15634, GMW 15635
Honda
Honda Dwg No. 00942-SNA-000
Jaguar Land Rover
STJLR.51.5229, TPJLR.52.104, TPJLR.52.095
Nissan
NES MO40, NES M0402, NES M0403
Toyota
TM010P, TM010W, TM014W, TM014S, TM014PTM015S, TM016S, TSM 05086, TM128W, TM SC 070-28
Volkswagen
VW50180
Volvo
STD methods
Ready to request a quote?
Our deliverable is certainty - high quality data, test reports and certificates that you can absolutely rely on when making decisions about your materials and compliance. Engage with an expert today.
More details
Other Product Qualification Testing Services
---

Our team of over 6,700 Engaged Experts in North America, Europe, The Middle East, Australia, Asia and Africa are ready to help you.
Make an inquiry today