Element's air barrier testing services ensure that materials and accessories that encompass an air barrier system operate as indented, providing a continuous barrier to the movement of air through the building enclosure, resisting wind pressure loads and the environmental conditions they will be exposed to for the lifespan of the building.
With today's high cost of energy, air barrier systems have become a critical design component, especially in high-performance buildings. Without an effective, continuous air barrier system, outside air may enter a building uncontrollably through gaps and cracks in the building envelope, reducing the building performance. Even small discontinuities in an air barrier may lead to indoor air quality problems, unnecessary energy consumption, excessive moisture, and discomfort for the occupants.
Our experts test air barrier systems in terms of air leakage, water penetration, wind resistance, thermal performance, acoustics, seismic performance, and structural adequacy to give you the certainty that they are fit for purpose and durable to function as intended for their designed service life.
The Element advantage
Element is a member of the Air Barrier Association of America (ABAA) and holds the IAS 17025 accreditation to provide you with the certainty that we comply with industry and international standards.
We test to evaluate air permeability characteristics of both air barrier materials and full-scale assemblies. Our laboratories also offer comprehensive testing services for a vast array of building products in the broad areas of construction materials, roofing products, windows, and doors.
To learn more about our air barrier testing, or to speak to one of our experts, contact us today.
A full range of test services is available to evaluate the performance of both air barrier materials and assemblies, including products sold as sheets, liquid-applied membranes and
sprayed polyurethane foams
that are manufactured from organic fibers or synthetic plastics, pre-assembled or site-constructed. 
Due to their performance and energy-saving features, various building codes in North America mandate air barriers to be incorporated into building designs. Element's experts conduct air barrier testing in compliance with the Canadian and American standards including:
ASTM E2178 
ASTM E2357
CAN/ULC-S741
CAN/ULC-S742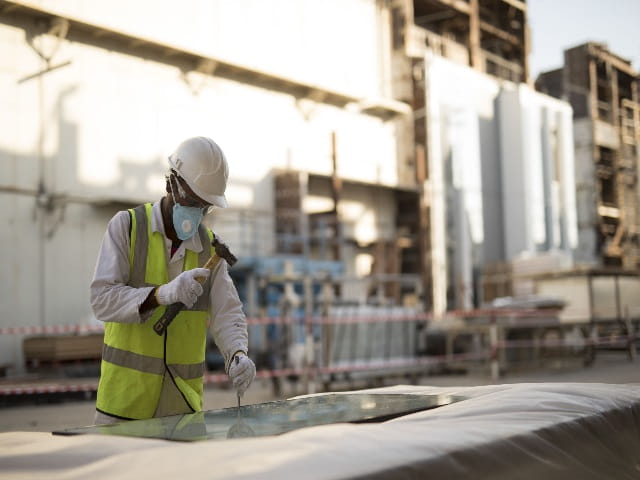 wall system and air barrier testing
Wall Systems
Our laboratories host a large two-story chamber that allows full-scale testing of wall systems. We evaluate wall systems in terms of air leakage, water penetration by uniform and cyclic static air pressure difference, and structural wind load resistance.  
We also conduct dynamic response tests on Pressure Equalized Rain (PER) screens in accordance with AAMA 508 to determine pressure equalization behavior. The test method simulates positive or negative gust wind loads on a wall system and monitors the rate of pressure change within the wall cavity. The testing can incorporate water spray and temperature variations.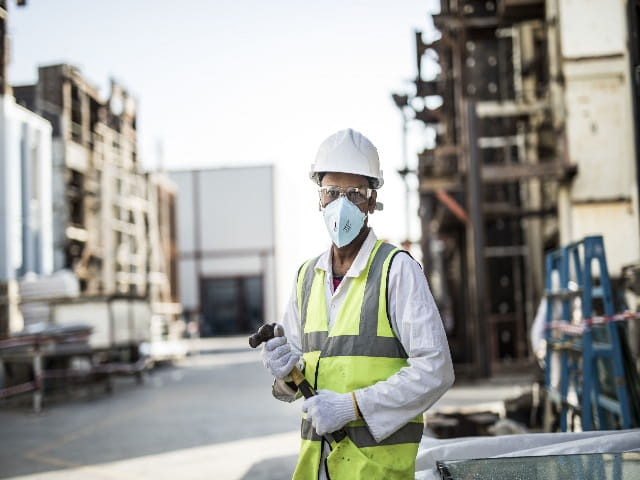 wall system and air barrier testing
Building Envelope Field Inspections and Field Testing
We conduct building envelope and curtain wall inspections and testing as well as on-site dew point determinations of insulating glass units. Infrared thermographic services are also available for building envelopes, electrical services or mechanical system evaluations. 
explore
Other Infrastructure Testing Services
---
Our team of over 9,000 Engaged Experts in North America, Europe, The Middle East, Australia, Asia and Africa are ready to help you.