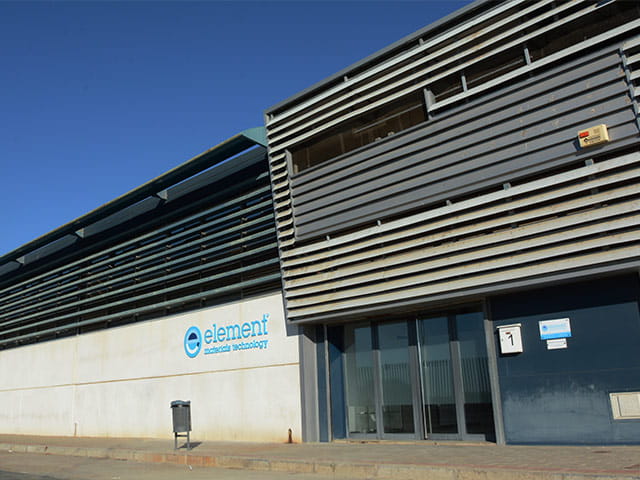 contact details
Element Seville
Address: 
Wilbur y Orville Wright, 1 
Aeropolis (Aerospace Technology Park of Andalusia)
41309 La Rinconada, Seville (Spain) 
Phone: 
+34 954 11 50 60 
Fax: 
+34 954 11 50 32
Element Seville (formerly known as TEAMS S.L.) is a Nadcap accredited, specialist provider of destructive and nondestructive (NDT) materials testing and component testing services.
Located at the Aerospace Technology Park of Andalusia, Aerópolis, in the epicentre of the Andalusian aerospace industry, Element Seville is one of the few laboratories in Europe with the capacity and approval to carry out testing of major components for the global aerospace sector and is an approved Tier 1 supplier to Airbus. 
Element Seville provides a comprehensive range of destructive and non-destructive materials testing services; engineering advisory services; structural testing services and vibration testing services for both metals and a wide variety of advanced materials to the Aerospace, Space, Railway, Energy and Naval sectors.
Element Seville holds Nadcap accreditation for non-metallic materials testing (NMMT), metallic materials testing (MTL) and non-destructive testing (NDT).

Our team of nearly 2,000 Engaged Experts working across the USA, Europe and Asia are ready to support you.
How could we help you today?
Make an Inquiry