We offer complex emissions testing using Fourier Transform Infra-Red (FTIR), to analyze multiple parameters simultaneously. During FTIR gas analysis, we identify and quantify gas compounds in stack emissions at industrial sites to help customers make accurate, data-supported decisions to improve their processes and lower emissions.
Benefits of FTIR gas analysis
FTIR is one of the most powerful emissions measurement techniques available allowing us to test for multiple complex parameters simultaneously and in real time. Instant emissions data allows for direct comparisons between process conditions and actual emissions, allowing us to simultaneously analyze gaseous organic and inorganic compounds onsite, and report live data to the customer.
Our FTIR gas analysis services
We analyze complex parameters such as speciated VOCs, sulphurous compounds, and gases including NO, NO2, N2O, CO, CO2, CH4, HCl and NH3. Heterogeneous compounds made up of two different molecules absorb Infra-Red light at specific and known frequencies allowing for a unique Infra-Red fingerprint to be determined.
Pharmaceutical FTIR Process Emissions Monitoring
We are highly experienced in the pharmaceutical sector conducting Process Condition Trials which produce data that help clients understand, control and improve their on-site processes.
The Element Advantage
Emissions experts within our Centre of Technical Excellence hub have the industry experience to interpret the FTIR spectra in detail and identify specific compounds and concentrations. As emissions data is immediately available to our clients and we can give feedback on process conditions in real-time.
As the UK's Number one provider of ISO 17025 UKAS - MCERTS accredited stack emissions testing, we operate from a network of 11 offices throughout the UK and Europe. Contact our experts today.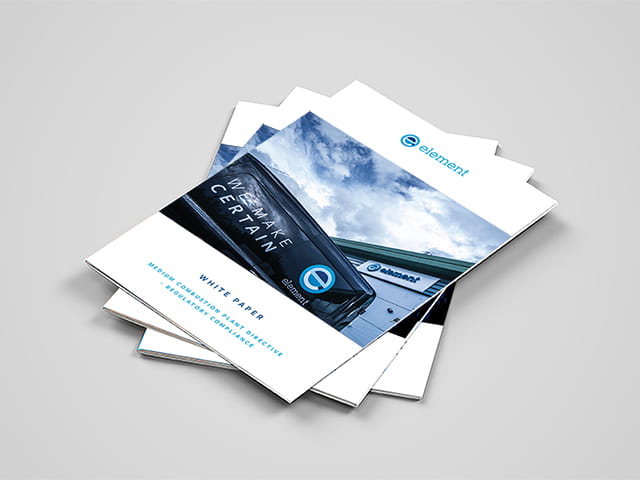 Environmental Testing and Compliance Content
Discover our environmental thought leadership content including articles, white papers, case studies and FAQs.
Written by our industry experts, we explore a range of laboratory and field-based topics related to how we help clients comply with environmental legislation and maintain safe operations.
READ MORE
making tomorrow safter than today
Environmental Services
---
Our team of over 9,000 Engaged Experts in North America, Europe, The Middle East, Australia, Asia and Africa are ready to help you.