About Element Singapore - Sungei Kadut Loop
Element Singapore Sungei Kadut Loop - Element Construction Testing (S) Pte Ltd, formerly Admaterials Technologies Pte Ltd, is an advanced material testing laboratory accredited by the Singapore Accreditation Council under the Singapore Laboratory Accreditation Scheme (SAC-SINGLAS). We provide complete solutions for a wide range of construction and related fields and specialize in areas concerning construction materials: materials specifications and materials testing.
We have completed the certification audit for many RMC plants in Singapore. Using state-of-art analytical equipment, our experienced, professional team provides research & development and consultancy services for all types of materials, ranging from building materials, coatings, polymer, and plastic to chemical and environmental materials.
Laboratory capabilities and services
Element Singapore - Sungei Kadut Loop provide a wide range of services, including:
TESTING SERVICES
Civil Engineering Testing
Fresh concrete testing
Asphalt premix testing
Aggregate testing (Geometrical, Physical, Chemical, Durability)
Cement testing
Precast materials testing
Soil cement mixture testing
Dry wall testing
Environmental Testing
Soil sampling
Sediment and sludge sampling
Mechanical Testing
In order to serve the needs of our mechanical testing services, Element Singapore - Sungei Kadut Loop has invested in a complete engineering workshop. It is equipped with lathe, miller, grinder and drill machines to fulfill the standard preparation requirement for our test specimen. We have a diverse fleet of universal testing machines covering a range from 50kN to 2000kN.
In-Situ, On-site Testing
Concrete Non-destructive testing
Soil testing
Structural testing
Instrument Analysis
Microbiological testing
CERTIFICATION SERVICES
CONSULTANCY SERVICES
Applied research and development
Quality management systems guidance
ISO / IEC 17025 consultancy
Site investigation and failure analysis
"Element has established itself as the leader in materials testing and certification programs, providing highly skilled technical services and relevant knowledge that is helpful to the customers."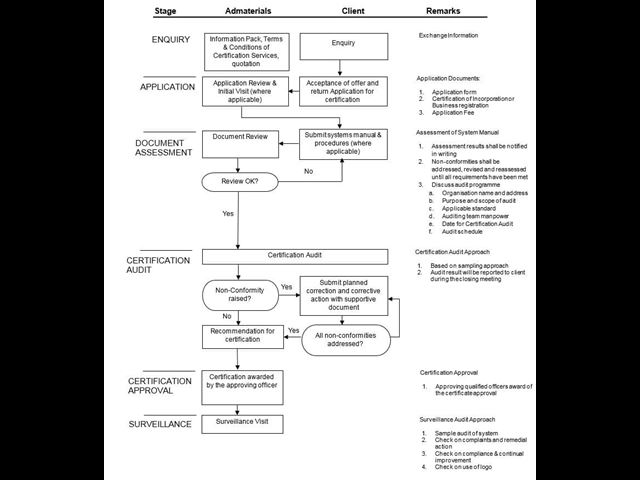 Assessment and Certification Process
Singapore Sungei Kadut Loop Services 
---
OUR POLICY STATEMENT FOR QUALITY (CERTIFICATION & INSPECTION)
We are an independent legal entity that fully recognizes the importance of ensuring impartiality and maintaining confidentiality with the Company management structured to safeguard these aspects, as well as enabling the participation of all parties significantly concerned in the development of policies and principles regarding the content and functioning of the certification system;

We shall operate responsibly, openly, impartially and objectively, in applying uniform standards to all certified companies and applicants alike;

We shall be guided by the risk analysis assessment by the company, of the Type of Business vs Type of Customer, to address the potential risk to impartiality and conflict of interest when deciding on the choice of customer's application;
We shall maintain separate Quality Systems for Testing and Certification services to distinguish SINGLAS Accredited Laboratory and SAC Accredited Certification Body;

We, as a Certification Body, will be responsible for granting, maintaining, extending, reducing, suspending and withdrawing certification.
THE QUALITY OBJECTIVES OF ELEMENT ARE TO:
Provide independent, impartial, professional and focused third-party certification, which will provide added value to client organizations by complimenting business aims and objectives through support to QMS and production control processes;

Be seen by our customers to offer the best value-added service whenever they seek clarification on the scheme;

Be recognized by major RMC producers as providing the highest standards of certification services associated with the production and application of the material;

Respond to customer enquiries within 3 business days;

Deal with any complaint in an appropriate and timely manner, and where the complaint is justifiable make every effort to resolve the issue within 3 months from the date of receipt of the complaint.
Approvals, accreditations and documents