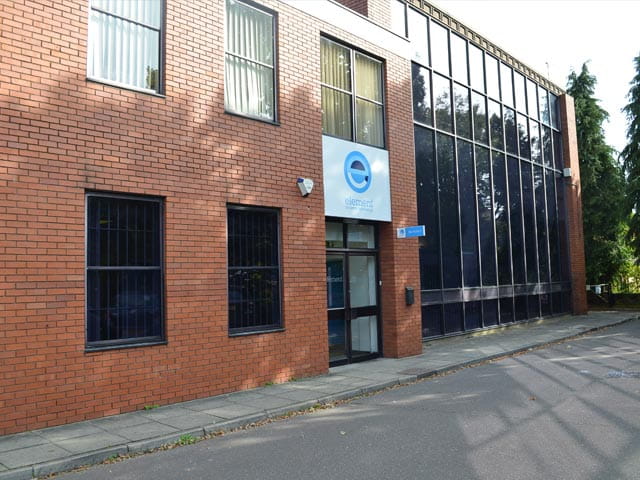 contact details
Element Warwick
Address
Rothwell Road, Warwick, Warwickshire, CV34 5JX, UK
Phone
+44 1926 478478 
Fax
+44 1926 478479 
Sales Inquiries: 
+44 808 234 1667 or Submit your inquiry
TRaC Global is now part of Element Materials Technology. Our Warwick, UK site is our European Environmental Testing centre of excellence, with UKAS accreditation to BS EN ISO/IEC 17025:2005.
Environmental Testing at Warwick can simulate a wide variety of environmental conditions to help determine product reliability and areas of technical expertise include Environmental Testing, Vibration & Shock Testing, Engineering Simulation, Early Stage Qualification (ESQ®) and Seismic Testing.
We have the largest capacity for Environmental Testing in the UK, with Element housing three of the four commercially available LDS984 shakers in the UK which specialise in large and challenging specimen vibration tests. Element Warwick is the ideal choice of testing partner for aerospace, military, transportation, energy and industrial manufacturers needing to ensure their product is compliant with either industry-specific standards or in-service conditions.
Ready to request a quote?
Our deliverable is certainty - high quality data, test reports and certificates that you can absolutely rely on when making decisions about your materials and compliance. Engage with an expert today.
Looking for an approval, accreditation or document?
Find all Element's accreditation, certification and approval documents conveniently available by location.
services available at
Element Warwick
---

Request a Quote
Our team of nearly 2,000 Engaged Experts working across the USA, Europe and Asia are ready to support you.
Request a Quote