Element offers a complete range of stack emissions testing, environmental inspection and consultancy services to help organizations achieve regulatory compliance for their industrial installations.
Operators with emissions to air from stacks and source releases are required to comply with Emissions Limit Values (ELVs) and Quality Assurance of CEMS as specified in their regulatory monitoring requirements (Permit, License, EU Directives e.g. Industrial Emissions Directive & Medium Combustion Plant Directive); independent, accredited stack emissions testing is essential for all organizations that wish to meet their responsibilities.
Our stack emissions testing and compliance services include:
Periodic Compliance Monitoring

CEMS

Calibration & Verification (EN 14181

QAL

2 & Annual Surveillance Test, US EPA RATA Protocols)
Accredited Stack Emissions Testing (

ISO

17025,

MCERTS

)
In-House Accredited Laboratory Analysis (

ISO

17025,

MCERTS

) of Stack Emissions Monitoring Samples

Training (Regulatory Compliance, EN 14181)

Investigative Testing, Process

Optimization

& Abatement Plant Efficiency Testing

Process Commissioning of New Plant

Offshore Emissions Monitoring

Air Quality Assessment & Dispersion

Modelling

(Air, Noise &

Odor

)

Environmental Noise Monitoring

(Noise Investigation, Acoustic Camera)

Planning & Permitting Support Services
Our depth of knowledge, resources, regional coverage and experience allows us to provide a fast, customer focused service, high quality delivery, guaranteed turnaround and flexibility with a commitment to working safely in all our activities. We provide all types of stack emissions testing using manual reference and alternative methods, instrumental analyzers, and FTIR including;
Particulate Matter, PM10 & PM2.5
Combustion Gases (

NOX

, NO, NO2, N2O, SO2, CO, CO2,

VOCs

&

TOC

)
Trace Pollutants (

Dioxins

&

Furans

,

PCBs

&

PAHs

, Metals & Mercury,

Hexavalent

Chromium)
Acidic Gases &

Vapors

(

HCl

,

HF

, NH3,

HCN

, H2S, Sulphuric Acid Mist, Nitric Acid

Vapor

)
Organic Compounds (Specific

VOCs

, Formaldehyde & Aldehydes,

Isocyanates

, Oil Mist, Tar & Bitumen Fume)

Odor

Bioaerosols

Biogenic Fraction CO2
We provide stack emissions testing in a range of industrial sectors including; Energy from Waste & Incineration, Power Generation & Large Combustion Plant, Petrochemical Refinery & Offshore Oil & Gas, Renewable Energy & Landfill Gas, Cement & Lime, Mineral Processing, Chemical & Pharmaceutical, Food & Drink, Metals, Particleboard & Fibreboard, Automotive and Manufacturing.
All our stack emissions expertise is provided by highly competent and experienced individuals in line with national legislation, and our testing and inspection services are delivered in accordance with the international standards ISO/IEC 17025 and MCERTS in the UK & Ireland.
We are dedicated to providing complete compliance management solutions through both testing and consultancy services. Our goal is to help you achieve regulatory compliance and meet your Environmental goals, prevent exposure and support reducing emissions and improvement in Air Quality.
For more information about our stack emissions testing, or to know more about our stack emissions testing services, contact us today.
Stack Emission Testing and Consultancy
Standards we test to
Aldehydes - US EPA Method 316
Ammonia - EN 14791
Bioaerosols - VDI 4257
Biogenic Fraction CO2 - EN ISO 13833
Carbon Dioxide - ISO 12039
Carbon Monoxide - EN 15058
Condensable VOCs - In house ISO 17025 accredited method
Dioxins and Furans - EN 1948
Dioxin-like PCBs - EN 1948
Formaldehyde - US EPA Method 316
Gaseous Species by FTIR (Flexible Scope) - TGN M22
Halides and Halogens - US EPA Method 26/26A
Heavy Metals - EN 14385
Hexavalent Chromium - EN ISO 23210
Homogeneity - EN 15259
Hydrogen Chloride - EN 1911
Hydrogen Cyanide - US EPA CTM 033
Hydrogen Fluoride - ISO 15713
Hydrogen Sulphide - US EPA Method 11
lsocyanates - US EPA CTM 36
Mercury - EN 13211
Nitric Acid Vapour - US EPA Method 7D
Nitrous Oxide - EN ISO 21258
Odor - EN 13725 Oil Mist,
Tar and Bitumen Fume - EN 13284-1 with MDHS 84
Oxides of Nitrogen - EN 14792
Oxygen - EN 14789 PAHs - ISO 11338
PM10/PM2.5 - EN ISO 23210
Pressure, Temperature and Velocity - EN 16911-1
Speciated VOCs - PD CEN/TS 13649
Sulphur Dioxide - EN 14791
Sulphur Dioxide - CEN/TS 17021
Total Particulate Matter - EN 13284-1
Total VOCs (TOC) - EN 12619
Water Vapour - EN 14790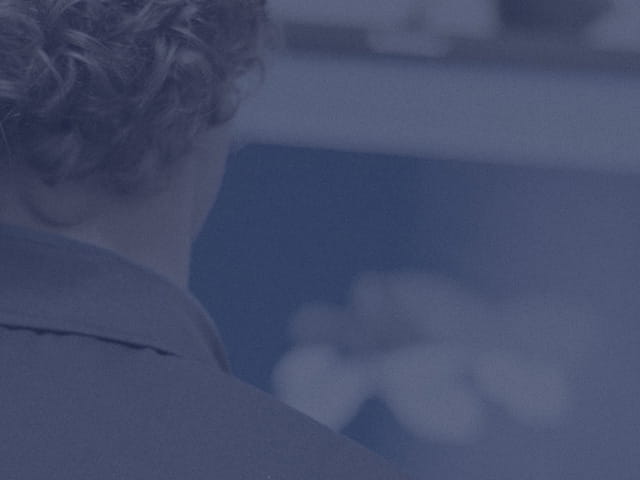 Our team of over 6,700 Engaged Experts in North America, Europe, The Middle East, Australia, Asia and Africa are ready to help you.