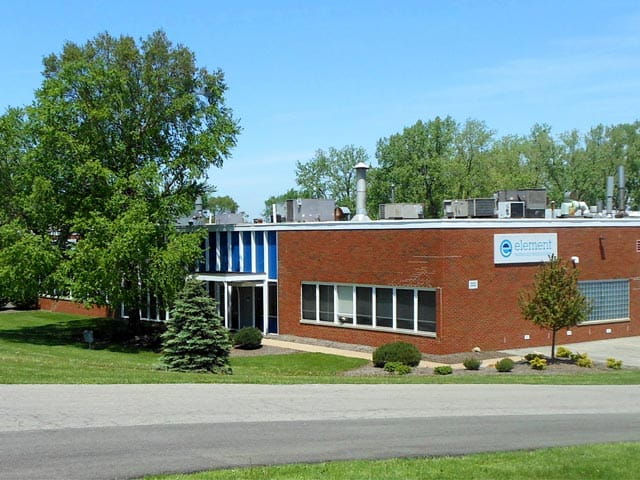 contact details
Element Cleveland
Address:
5405 East Schaaf Road, Cleveland, OH 44131 USA
Phone:
+1 216 524 1450
Fax:
+1 216 524 1459
Sales Inquiries:
+1 888 786 7555
Since the early days of automotive industry, Element Cleveland has supported businesses in Ohio with materials testing and inspection, In 1911, metallurgists in the new laboratory tested Henry Ford's new parts destined for the Model T.
Today, the laboratory's experts assist companies world wide with Nadcap-accredited materials analyses--chemistry mechanical testing, metallography, weld evaluation, heat treatment, and more. In addition, Element Cleveland's failure analysis team provides workable solutions to companies faced with materials and product problems and failures.
Looking for an approval, accreditation or document?
Find all Element's accreditation, certification and approval documents conveniently available by location.
our capabilities
Element Cleveland
---

Our team of nearly 2,000 Engaged Experts working across the USA, Europe and Asia are ready to support you.
How could we help you today?
Make an Inquiry