With superior flexibility, strength and versatility, the mechanical properties of polymers make them invaluable for projects in every major industry. Our experts have experience testing polymers, thermoplastics, composites and adhesives for virtually any application.
Because of their elasticity and varying composition, mechanical properties of polymers can be hard to define. However, a firm grasp of a material's physical limits is crucial to the success of any project.
We test the mechanical properties of polymers to ensure that they are reliable and fit for purpose, no matter the use. Whether you need routine testing or assistance with R&D, you can be confident that the results you receive from Element are accurate and complete the first time, every time.
Our Polymer Mechanical Testing Services
Our laboratories are equipped to test the mechanical properties of both polymer materials and polymer-based components. With custom-built test fixtures, we can provide critical data about strength, resistance and longevity under a wide range of loads or stress conditions. We work with you to design and implement test programs that ensure you get the most out of your materials.
Our Engaged Experts are committed to providing you with the most accurate, clear and reliable results available, using advanced data capture software and cutting-edge test methods to ensure the integrity of your materials.
For more information about how we test the mechanical properties of polymers, or to request a quote, contact us today.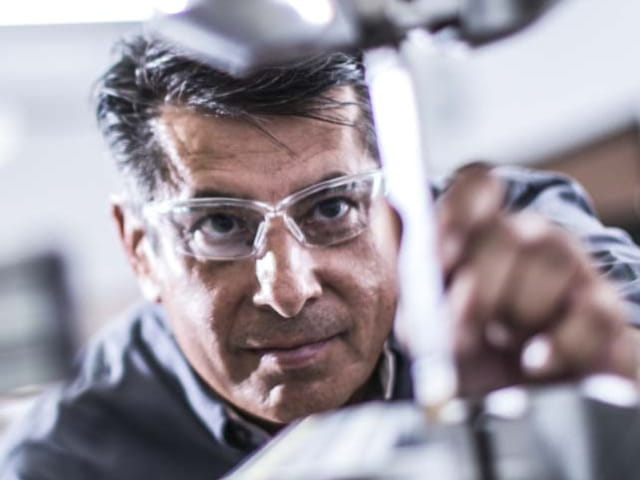 mechanical testing of polymers
Polymer Mechanical Testing Methods
Our polymer testing laboratories are outfitted with sophisticated equipment capable of providing in-depth insights and solutions for nonmetallic materials.
The polymer mechanical test methods we perform include:
Bend and Flex Testing
Compression Testing
Creep and Stress Rupture Testing
Fatigue Testing
Fracture Toughness Testing
Impact Testing
Shear Testing
Tear Testing
Tensile Testing
Our capabilities
Our Materials Testing Services
---
Our team of over 9,000 Engaged Experts in North America, Europe, The Middle East, Australia, Asia and Africa are ready to help you.
Make an inquiry today