Medical device wear testing is used to characterize the tribological properties of implants and prosthetics by simulating the kinematics and kinetics of the human body, in an environment that closely simulates intended use.
To ensure accurate results for extended use, medical device wear testing programs are generally long-term programs. Testing is typically run at 1Hz up to 5,000,000 cycles, with mass loss evaluations conducted throughout testing and a particle characterization performed post-test. Depending on the project requirements, a medical device wear test can last anywhere from 4-6 months.
The Element Advantage
Because of the lengthy nature of medical device wear testing, it's critical to partner with a lab that has experience with a regulatory body and understands the requirements regarding test methodology and reported data. Element manages every aspect of your medical device wear test program in-house, including testing and surface evaluation, mass loss measurements, and final reporting. By partnering with Element, you can take confidence in our diligent oversight and testing accuracy, and our ability to repeat your testing program.
For more information about our medical device wear test capabilities, or to speak with an expert, contact us today.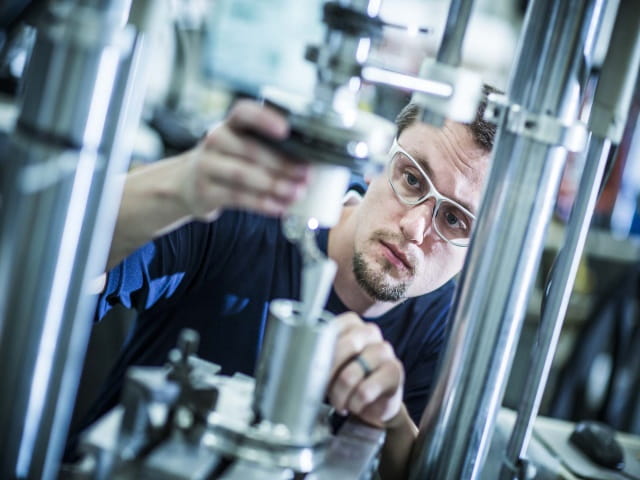 wear testing of medical devices
Do I Need Wear Testing?
Our Engaged Experts provide insights into when regulatory bodies will require wear testing and how you should go about fulfilling that requirement.
When is wear testing required?
The FDA and other regulatory bodies will often request mechanical wear testing when the device is introducing a new material couple or new material interactions that have not been adequately characterized through mechanical testing. Wear testing is also critical for comparing the wear properties of new devices to a previous generation device.
Test with Predicates
If you find you need wear testing, Element strongly recommends testing your implants side-by-side with a predicate device, to ensure an "apples-to-apples" comparison for your submission. Element's wear testing frames are configured for easy side-by-side comparison testing of both your device and a predicate on one single frame, ensuring reliable and repeatable results.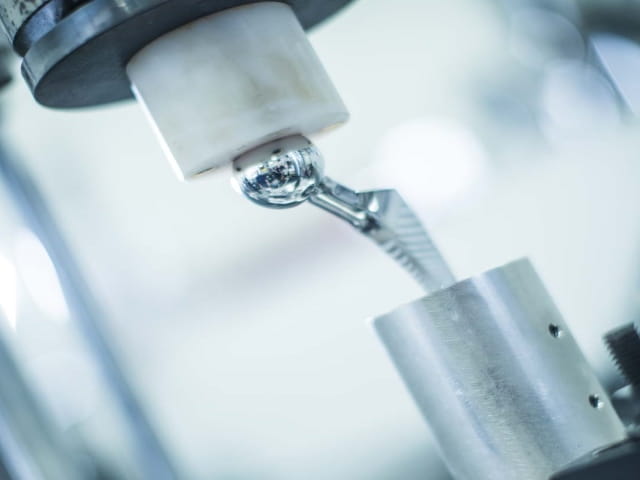 wear testing of medical devices
Orbital Hip Wear Testing
Wear testing on hip implants is commonly performed in accordance with ISO 14242-3. Element's hip wear simulators provide the complex motions required to simulate walking kinematics.
Wear Testing per ISO 14242-3: Samples for hip wear testing are enclosed in an environmental chamber for submersion in bovine solution in accordance with ISO 14242-3. The hip implants are cycled repeatedly through the complex motions required by the specification. Periodically, testing is haulted in order to measure for mass loss, typically (7) times throughout the program. After testing, the particulate resulting from the femoral head/acetabular liner interaction is evaluated in-house utilizing our SEM/EDS capabilities.
Our Equipment: Our proprietary in-house hip wear simulators each contain 6 test stations with 2 load/soak controls. All stations are linked to ensure uniform axial force and displacement. In order to accurately reproduce walking kinematics, each station oscillates with a 23 degree bi-axial rocking motion that simulates flexion/extension, abduction/adduction, and internal/external rotation.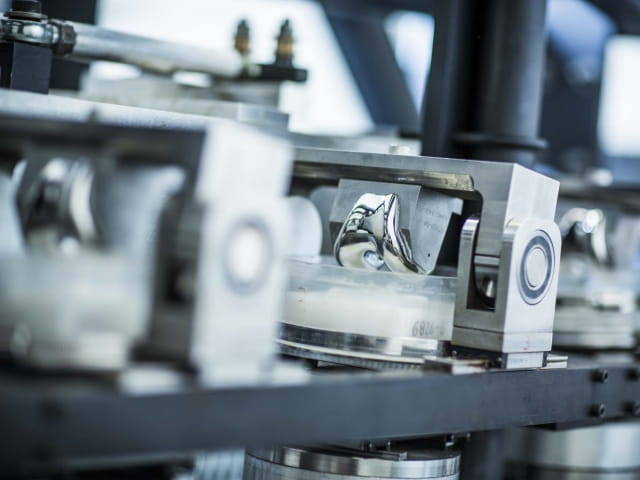 wear testing of medical devices
Knee Wear Testing
We can perform both force controlled wear testing (ISO 14243-1) and displacement controlled wear testing (ISO 14243-3) on knee replacement devices.
Wear Testing per ISO 14243: Our knee wear test equipment measures wear between the femoral component and the tibial insert. The test frames can simulate force or displacement controlled gait kinematics per ISO 14243-1 (load control) or ISO 14243-3 (displacement control). Axial force (Fz), anterior/posterior force (Fx), flexion/extension (My), and tibial rotation (Mz) are coupled in order to accurately simulate the complex, simultaneous motions of the human knee.
During testing, periodic mass/loss analyses are performed using the stringent clean, dry, and weigh process laid out in ISO 14243. The post-test particulate is also evaluated using scanning electron microscopy (SEM) after the conclusion on testing.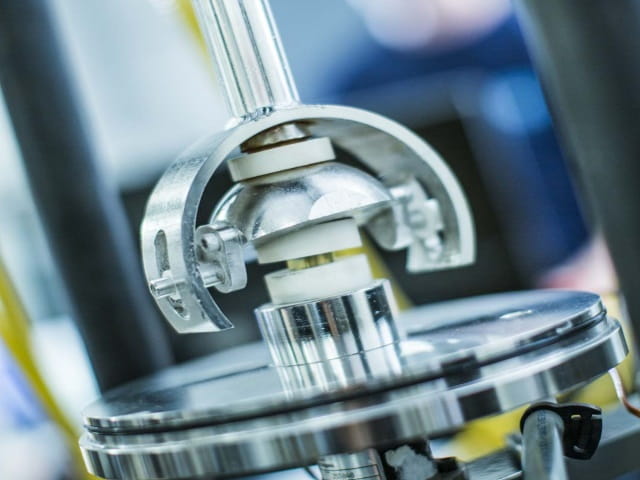 wear testing of medical devices
Spine Wear Testing
Element's spine wear testing services satisfy the requirements of both ISO 18192 and ASTM F2423.
Wear Testing per ASTM F2423 & ISO 18192: For spinal implant wear testing, Element utilizes our 6 station MTS Bionix® Spine Wear Simulator with load/soak control. This test machine offers 6 degrees of freedom and satisfies both ASTM F2423 and ISO 18192 standard test methods. Our in-house metallurgical laboratory also provides analysis of both wear surfaces and particulate by utilizing SEM, EDS, and stereoscopic evaluation equipment.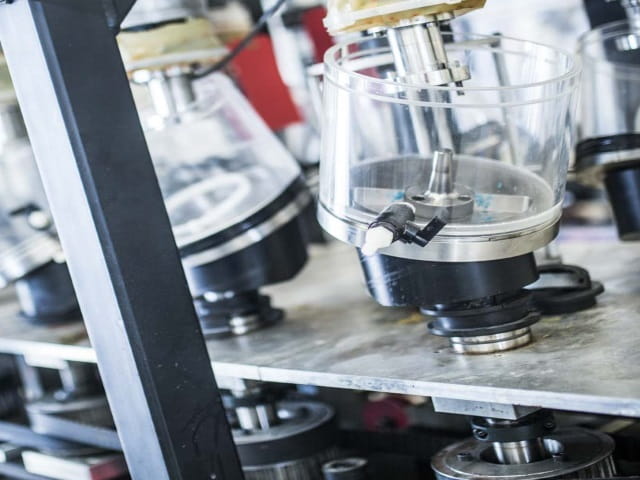 wear testing of medical devices
Pin-on-Disk Wear Testing
Commonly used by medical device manufacturers, Pin-on-Disk wear testing is a method of characterizing the coefficient of friction, frictional force, and rate of wear between two raw materials.
Ready to request a quote?
Our deliverable is certainty - high quality data, test reports and certificates that you can absolutely rely on when making decisions about your materials and compliance. Engage with an expert today.
More details
Other Product Qualification Testing Services
---
Our team of over 9,000 Engaged Experts in North America, Europe, The Middle East, Australia, Asia and Africa are ready to help you.
Make an inquiry today