Medical bone plates, bone screws and fixation devices are used throughout the body for a variety of trauma conditions and disorders. We provide testing of these devices to ensure they function safely when they are needed most.
As an industry leader in medical device testing, we have experience testing a variety of products for mechanical strength and durability, including fatigue, bend, and torsion testing. Our labs also offer complementary services, including particulate testing, porous coating evaluation and in-house project management. 
Our  Trauma Plate, Bone Screw and Fixation Device Testing
In addition to providing test design and support for custom projects, we routinely test to ASTM F382 and ASTM F384 for bone plates, ASTM F543 for bone screws, and ASTM F1541 for external fixation devices. For projects with different requirements, our experts can help identify the most appropriate standard for testing. We can also provide guidance and support for testing to regulatory requirements, including the FDA 510K.
Some of the devices that we test include:
Bone plates and bone screws
Spinal fixation assemblies
Intramedullary rods and nails
External Fixation Devices
Pins
Staples
Bone anchors
Sutures
Cables and Wires
For more information about our bone plate, bone screw and fixation device testing, or to request a quote, contact us today.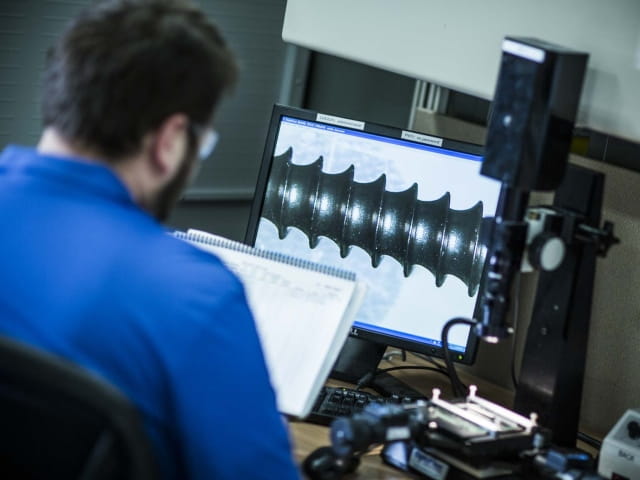 service
Internal Fixation Devices
Element provides a comprehensive suite of testing solutions for internal fixation devices, from bone plates and screws to intramedullary rods and nails. Common tests performed include static bending, tension, and torque along with a variety of fatigue tests.
Bone Plates (ASTM F382 & F384)
Bone plates are tested to determine both static and dynamic bending properties. Samples are loaded into a 4 point bend test fixture and either bent to failure or cycled to a run-out of 1,000,000 cycles. Angled plates are tested in the same manner, with ASTM F384 guiding these specific angled designs.
Bone Screws (ASTM F543)
Bone screws must withstand a battery of testing as prescribed in the various annexes of ASTM F543. This testing includes torsional properties, insertion/removal torque, axial pullout force, and self-tapping performance (if applicable).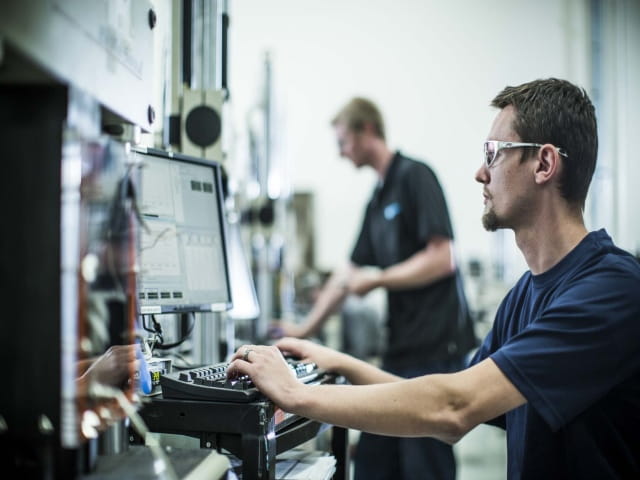 service
External Fixation Devices
Due to the modularity of many external fixators, there are a variety of test methods available depending on the application of your specific assemblage. Element's team can assist you in determining the most appropriate test methods for your device.
External Skeletal Fixation Devices (ASTM F1541)
This specification outlines how to perform static and dynamic testing on external fixation devices to determine the mechanical properties of the device. ASTM F1541 defines the test procedures for various assemblages, including:
Connectors
In-plane compression of ring elements
Joints
Anchoring pins
Subassemblies
Schanz Screws
Ready to request a quote?
Our deliverable is certainty - high quality data, test reports and certificates that you can absolutely rely on when making decisions about your materials and compliance. Engage with an expert today.
More details
Other Product Qualification Testing Services
---
Our team of over 9,000 Engaged Experts in North America, Europe, The Middle East, Australia, Asia and Africa are ready to help you.
Make an inquiry today