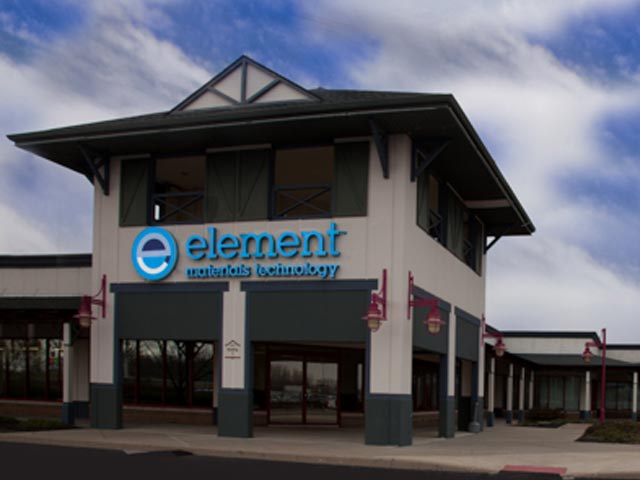 Contact details
Element Daleville
Address:
9301 Innovation Drive, Suite 115, Daleville, IN 47334-0569 USA
Phone:
+1 765 378 4103
Fax:
+1 765 378 4107
Sales Inquiries:
+1 888 786 7555
The environmental testing laboratory at Element Daleville serves customers including municipal and industrial clients, landfills, waste disposal companies, land applied biosolids companies, bioremediation contractors, state and federal governmental agencies and engineering consultants.

Element Daleville specializes in testing for TCLP, hazardous waste, industrial pretreatment effluent discharges, VOC's, land applied biosolids, NPDES permits, storm water, wastewater and drinking water analysis. Additionally, Element Daleville is accredited to perform Drinking Water Testing by the Indiana State Department of Health (ISDH).

Element's environmental laboratories in Indiana operates extensive route and field sampling services in Indiana, enabling us to quickly and efficiently route your sample to the lab best suited to meet your needs.
Looking for an approval, accreditation or document?
Find all Element's accreditation, certification and approval documents conveniently available by location.

Our team of nearly 2,000 Engaged Experts working across the USA, Europe and Asia are ready to support you.
How could we help you today?
Make an Inquiry