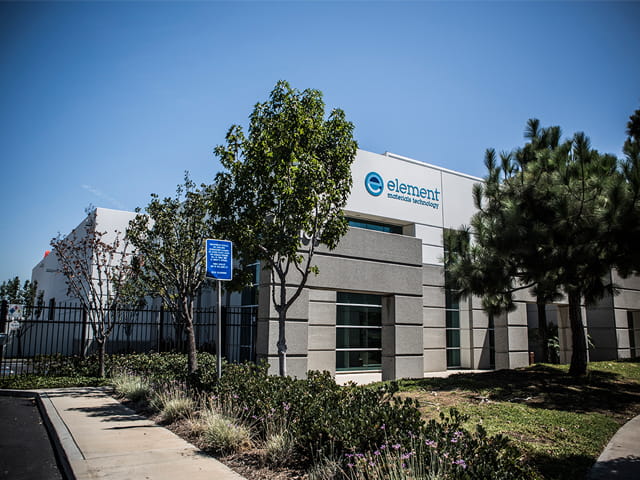 contact details
Element Rancho Dominguez
Address:
18100 South Wilmington Avenue, Rancho Dominguez, CA 90220 USA
Phone:
+1 310 632 8500
Fax:
+1 310 632 4700
Sales Inquiries:
+1 888 786 7555
One of the largest nondestructive testing facilities in the country - and operating some of the highest capacity chambers - Element Rancho Dominguez supports clients in Aerospace, Defense, Automotive and a number of other Commercial industries on the West Coast and around the world.
Certified technicians evaluate materials, components, and assemblies with methods including: radiography (x-rays), magnetic particle, liquid penetrant, and ultrasonic testing. In addition to lab and nondestructive testing (NDT) field services, Element Rancho Dominguez offers full-scale etch, passivation, alkaline cleaning, and other Nadcap-accredited chemical processing services.
Looking for an approval, accreditation or document?
Find all Element's accreditation, certification and approval documents conveniently available by location.
our capabilities
Element Rancho Dominguez
---

Our team of nearly 2,000 Engaged Experts working across the USA, Europe and Asia are ready to support you.
How could we help you today?
Make an Inquiry