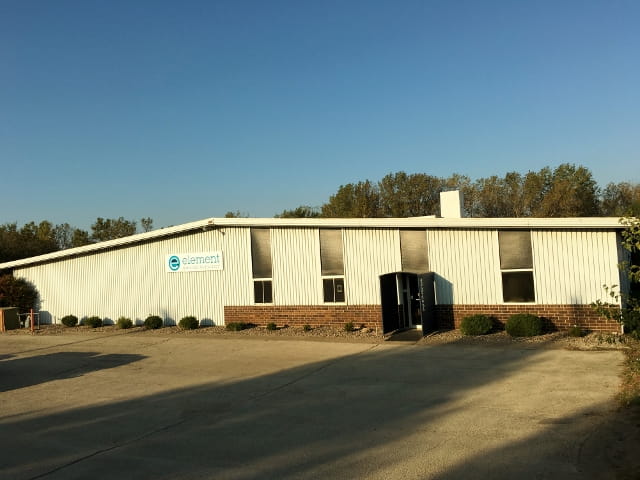 Contact Details
Element Des Moines
Address:
3922 Delaware Ave, Des Moines, IA 50313 USA
Phone:
+1 515 266 5101
Fax:
+1 515 262 1910
Sales Inquiries:
+1 888 786 7555
In 1912, a materials testing laboratory in central Iowa opened its doors, a founding member of the American Council of Independent Laboratories. One hundred years later, Element Des Moines enjoys a national reputation for its specialized support of automotive, industrial, building and commercial industries.
The expert staff conducts automotive, towing products, glass testing to international standards as well as environmental and structural testing of windows, doors, furniture, pipes, and other special products.
Looking for an approval, accreditation or document?
Find all Element's accreditation, certification and approval documents conveniently available by location.
Services Available
Element Des Moines
---

Our team of nearly 2,000 Engaged Experts working across the USA, Europe and Asia are ready to support you.
How could we help you today?
Make an Inquiry