About Element Metech KDK Wiesloch
The calibration laboratory joined Element Metech in 2021 and provides calibration services in a wide range of disciplines including electrical, dimensional and mechanical tools and instruments, as well as thermodynamics and optics. KDK also offers dimensional inspection services through Coordinate Measuring Machines (CMM), in-lab and on-site. The company was founded in 1994 as Kalibierdienst Kopp Gmbh and rebranded to Element Metech KDK in April 2022. From their location in Wiesloch near Heidelberg, more than 35 employees serve numerous well-known German industrial companies.
The DAkkS accredited the laboratory according to DIN EN ISO 17025 and, in addition to DAkkS-accredited calibration and factory calibration of test equipment, it also offers the maintenance, repair, and adjustment of measurement technology. The company's scope of services also includes the online management and monitoring of test equipment.
Mobile laboratories enable on-site calibration at the customer's premises, plus the collection and delivery of measuring equipment and express calibrations within one working day.
With the accredited calibration of special gauges and master parts, the traceability of non-standardized or self-manufactured gauges becomes possible. All standards and measuring instruments are traceable to national or international standards, for example, via PTB, METAS, UKAS, and NIST. All calibration work is carried out according to strictly documented and certified processes.
Approvals, accreditations and documents
Wiesloch DIN EN ISO 17025 Akkreditierungsurkunde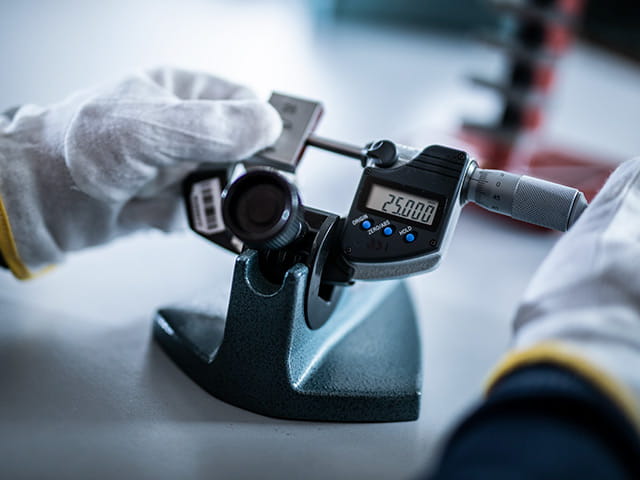 Services
Calibration
Our flexible services in calibration and metrology are focused on offering the optimum solution to help you avoid production disturbance or downtime.