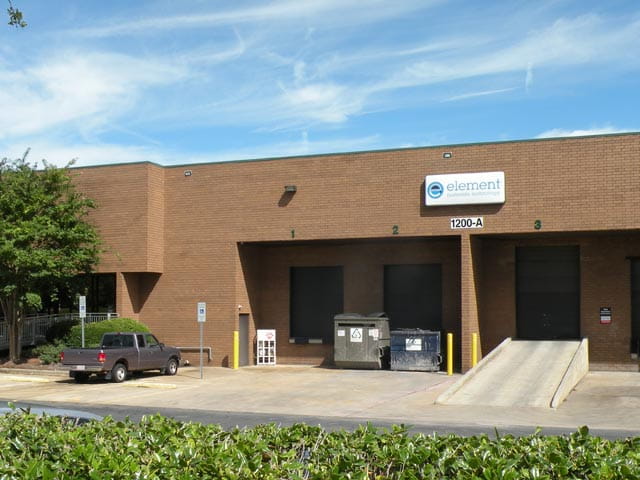 contact details
Element Charlotte
Address:
1200 Westinghouse Blvd., Suite A, Charlotte, NC 28273 USA
Phone:
+1 704 588 1131
Fax:
+1 704 588 5412
Sales Inquiries:
+1 888 786 7555
Opened in 1986, this facility provides materials testing including: chemical analysis, mechanical testing, metallography, corrosion testing, failure analysis, engineering, nondestructive testing, and other material evaluation services.
Although accredited to numerous bodies, some of the industries served include aerospace, military and defense, power generation, automotive, and material supply chain industries. The laboratory is also frequently called upon to provide root cause investigations, expert witness testimony, and litigation support using expertise through our vast network of engineers.
Looking for an approval, accreditation or document?
Find all Element's accreditation, certification and approval documents conveniently available by location.
our capabilities
Element Charlotte
---

Our team of nearly 2,000 Engaged Experts working across the USA, Europe and Asia are ready to support you.
How could we help you today?
Make an Inquiry