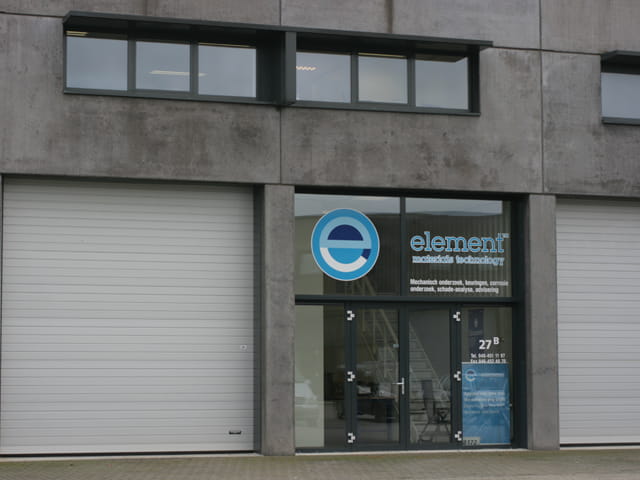 contact details
Element Beek
Address
Schuttersstraat 27 B, Beek, 6191 RZ, NL
Phone:
+31 (0)46 4511 197
Fax:
+31 (0)46 452 4070
Element Beek is a NEN-EN-ISO/IEC 17025 accredited laboratory that specializes in Metallurgical Materials Testing and Failure Analysis services.
Beek's team of Engaged Experts has extensive backgrounds in metallurgical testing, mechanical testing and corrosion testing. The Failure Analysis part of the team provides expert advice on failure mechanisms and the root causes of failures as well as advice on material selection, failure prevention and repair procedures.
Looking for an approval, accreditation or document?
Find all Element's accreditation, certification and approval documents conveniently available by location.
services available from
Element Beek
---

Our team of nearly 2,000 Engaged Experts working across the USA, Europe and Asia are ready to support you.
How could we help you today?
Make an Inquiry