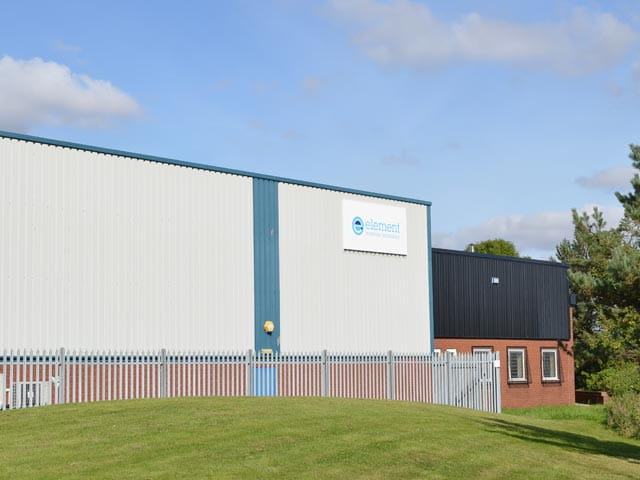 Contact details
Element Hull
Address
Unit E, South Orbital Trading Park, Hedon Road
Hull, East Yorkshire HU9 1NJ, UK
Phone
+ 44 1482 801801
Fax
+ 44 1482 801806 
Sales Inquiries: 
+44 808 234 1667
TRaC GLobal is now part of Element Materials Technology. Element Hull is our European Radio and Telecommunications Testing Center of Technical Excellence. It is UKAS accredited to BS EN ISO/IEC 17025:2005, a Notified Body for the Radio and Telecommunication Terminal Equipment Directive, a Telecommunication Certification Body and a Conformity Assessment Body for Japan.
At our Hull testing facility we help manufacturers comply with the legal global market regulations for their products, and our services allow clients to stay on top of regional standards and statutory regulations and meet the evolving demands of product approvals.
Our areas of technical expertise at Element Hull include EMC Testing, Radio Testing, Safety Testing, Telecommunications Testing and ZigBee Testing.

Element Hull offers an extensive set of ZigBee certification services, from specific testing for ZigBee devices to Notified Body (NB) work which can assist in complying with legal global market regulations. We are fully accredited to provide all the worldwide regulatory requirements applicable to ZigBee products including accredited test services to cover Radio, EMC and Safety requirements for CE Marking. We can provide Radio, EMC and Safety accredited test services for North America and Level 2 compliance testing for Australian and New Zealand regulations.
Looking for an approval, accreditation or document?
Find all Element's accreditation, certification and approval documents conveniently available by location.

Our team of nearly 2,000 Engaged Experts working across the USA, Europe and Asia are ready to support you.
How could we help you today?
Make an Inquiry