Emma specializes in extractables and leachables (E&L) studies with more than 40 peer reviewed publications. She has more than 11 years of research experience in the scientific community, successfully moving from academia to industry.
Experience
Emma earned a Ph.D. in Neuroscience from Indiana University and launched her industry career as an Analytical Chemist at Element Ann Arbor. Leveraging previous LC-MS/MS expertise, she expanded her toolkit to include other mass spectrometry techniques, contributing to Extractables and Leachables (E&L) studies. In just a few years, Emma transitioned to leadership and was promoted to Manager of Advanced Analytics.
Working to ensure medicines are safe and accessible, the Advanced Analytics department specializes in E&L and mass spectrometry methods under both R&D and cGMP quality systems. The group runs complete programs, seeing a study through from early development, to validation, and finally to stability sample testing. Her team has over 99% on-time delivery, contributing to FDA approvals for life-saving drugs.
Emma is based at Element Ann Arbor, but works closely with all of the Life Sciences labs across the Americas.
Career highlights
Authored over 40 peer-reviewed publications based on LC-MS/MS work; subsequently applied mass spectrometry skills to extractables and leachables (E&L) studies

Successfully transitioned from academia to industry, then from a Chemist to team leader

10 invited conference talks (3 for E&L), including international meetings, and experience chairing scientific sessions

Delivered ~$4 million in revenue in the last year with over 99% on-time delivery

Designed and oversaw E&L studies contributing to FDA approvals

Co-inventor of a chemical denaturant for controlled medications (US Patent 10668312)

Developed and implemented platform strategies for organic impurities such as mycotoxins and nitrosamines

Winner of Operational Collaborator, Scientific Excellence, Client-Centricity, and On-Time All the Time Awards
Specializations
Extractables and Leachables (E&L)

ENDS (Electronic Nicotine Delivery Systems)

Pharmaceutical Analytical Method Development

Elemental Impurity & Analysis

Stability Storage & Testing
Professional qualifications
Ph.D. in Neuroscience from Indiana University

Bachelor of Science from Indiana University, with distinction

Member of Cannabinoid Research Society
Sector expertise
Connect with Emma on LinkedIn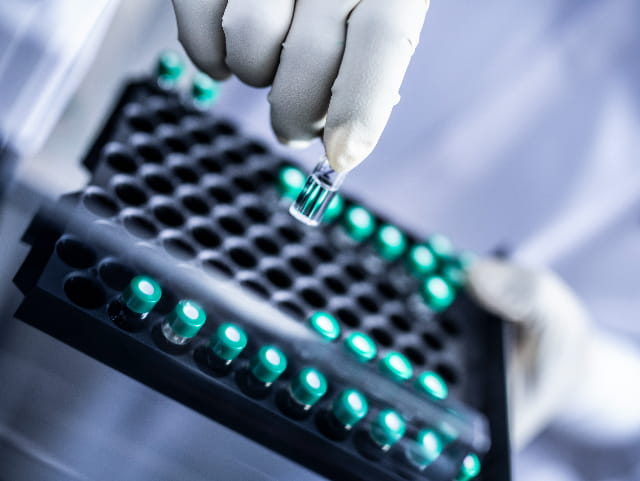 Overcoming Challenges in Analytical Method Development For Colloidal Oatmeal OTC Monograph Products
With years of proven success in developing, validating, and releasing OTC products with complex and challenging active ingredients and matrices, including colloidal oatmeal, Element is the partner of choice for leading OTC product developers and manufacturers.
Learn more about our development of OTC colloidal oatmeal in the article linked below.
Read More
Our team of over 9,000 Engaged Experts in North America, Europe, The Middle East, Australia, Asia and Africa are ready to help you.