Element's UK Head of Asbestos, Fiona Murphy commenced her career in the asbestos consultancy industry in 2005. Experienced at delivering both testing and inspection projects across various sectors, Fiona has become a highly respected multi-disciplined industry consultant.
Experience
With over 17 years in the hazardous materials industry, Fiona has extensive experience in the day-to-day management of asbestos projects. She adeptly manages site-based teams and acts as key the contact for clients, stakeholders, and contractors. Her project management skills coupled with her knowledge and experience have seen her progress to management roles with her previous employers and now at Element.
In her role as Hazmat Manager, Fiona is responsible for leading and managing all aspects of the asbestos business, leading both the national and nuclear teams, standardizing operations, improving delivery, efficiency and supporting the implementation of new IT solutions and innovations.
Based in our Luton office, Fiona provides a friendly, professional, and respected service to our clients.
Career highlights
Contract management of 5 nuclear power sites across the UK, working in the capacity of both contractor and consultant within an NEC 3 contract. Experience in managing project lifecycle phases and deliverables from conception to close out, also 'change control' and assurance process in a highly regulated environment.
Account Manager for MOD contract for 4 years, overseeing the management of asbestos across their property portfolio inclusive of MOD bases and garrisons. Providing information and expertise at the project planning stage to enable refurbishment and maintenance works to be conducted safely and in line with regulations. Works were controlled by strict security and site protocols requiring extensive planning to minimize disturbance to military personnel and operations.
Key Client Manager on airport contracts for 3 years; responsible for the production of scope of works/design for programmed asbestos remediation works across the airport taking into consideration site specific access controls and health & safety requirements.
Conducting inspection and analytical activities during a 2-year refurbishment programme for the royal household estate

Specialisms
Professional Qualifications
BOHS W505 Asbestos and Other Fibres
BOHS P402
BOHS P403
BOHS P404
BOHS P405
IOSH Managing Safely
CSCS
Sector Expertise
Healthcare, Transport & Infrastructure, Utilities & Communication, Retail, Commercial, Education, Local Authority

Connect with Fiona on LinkedIn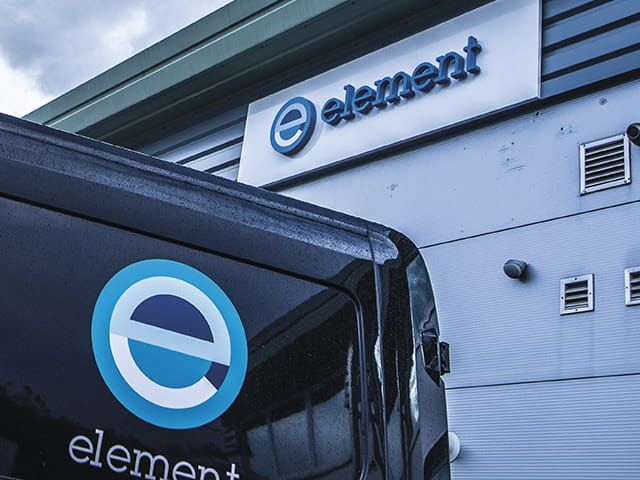 Environmental Testing Services
With a network of accredited environmental testing facilities located in the UK, the Americas, the Middle East, and Africa, Element helps its customers to meet their environmental obligations through our comprehensive range of laboratory and field based environmental testing services.
Ensure that your activities adhere to the highest standards of environmental management with Element Environmental.
READ MORE
making tomorrow safter than today
Environmental Services
---
Our team of over 9,000 Engaged Experts in North America, Europe, The Middle East, Australia, Asia and Africa are ready to help you.