With services for FCC certification in the US and UK, Element's radio experts help you test and certify your wireless technology devices to obtain FCC regulatory approval for a successful product launch in the United States.
FCC certification
Element is an FCC appointed Telecommunication Certification Body (TCB); a TCB must be used for certification of radio devices which enables the use of an FCC ID on the products. FCC certification is required for certain categories of radio devices prior to placing them into the US market place.
Your equipment needs to be assessed to applicable FCC rule parts and then the results (test reports) are submitted, along with other documentation such as schematic diagrams, bill of materials, user materials, etc. to the TCB for evaluation.
A successful evaluation of the submitted documents will lead to Element issuing an FCC Grants of Equipment Authorization allowing you to place your product into the US market.
The difference between FCC certification and ISED
Although the FCC and ISED certification process can be similar, separate certifications are required for these two countries (an FCC is not accepted in Canada and vice versa). As a recognized FCC TCB, Element's Engaged Experts will ensure that your wireless products have been tested to the appropriate standards for the fastest route to compliance.
Advisory services for FCC certification
For those that need guidance on the regulatory FCC certification requirements for a particular product, Element's advisory services help you determine which of the regulations apply to your product. Our advisory services program provides design advice and testing of components and prototypes, fixing issues before they arise and making final testing and certifying quicker and easier.
FCC conformity assessment (CAB) services
Advice And Guidance

Pre-Compliance Testing At The Product Development Stage

FCC Formal Radio Compliance Testing And Reporting

FCC Formal SAR Compliance Testing And Reporting

FCC TCB Certification Services

Testing To Support Your FCC Suppliers Declaration Of Conformity (SDoC)

FCC EMC Testing For Class B - Consumer Devices

FCC EMC Testing For Class A – Devices Used In Industrial, Commercial And Engineering
The Element advantage
Element offers FCC certification testing services for a number of wireless devices including Wi-Fi, RFID, ZigBee, Bluetooth and BLE devices.
From initial advice and guidance to compliance testing to the appropriate FCC Standard, completion of the required documentation and submitting of all documentation and test reports that are required for the FCC Filing, our Engaged Experts support you throughout the whole FCC certification process.
In addition to our broad range of ISO/IEC 17025:2017 accredited testing services, Element is a Notified Body for the European Radio Equipment, EMC & ATEX Directives, an Approved Body for the UK Radio Equipment Regulation, EMC Regulation and Potentially Explosive Atmospheres Regulation, a Telecommunication Certification Body (TCB) for the US, a Foreign Certification Body (FCB) for Canada and a Conformity Assessment Body (CAB) for Japan. Element is also a certification body under the IECEE CB Scheme.
To learn more about Element's FCC certification services or to request a quote, please contact us today.
RED and FCC Compliance for IOT Devices
Learn more with our live webinar recording on the RED and FCC certification process to achieve CE and FCC marking for smart and connected IoT devices.
WATCH NOW
FCC System Approval vs. FCC Modular Approval 
Element's wireless certification experts provide fast and efficient FCC approval for system and modular devices to help you bring your radio products to market sooner.
READ MORE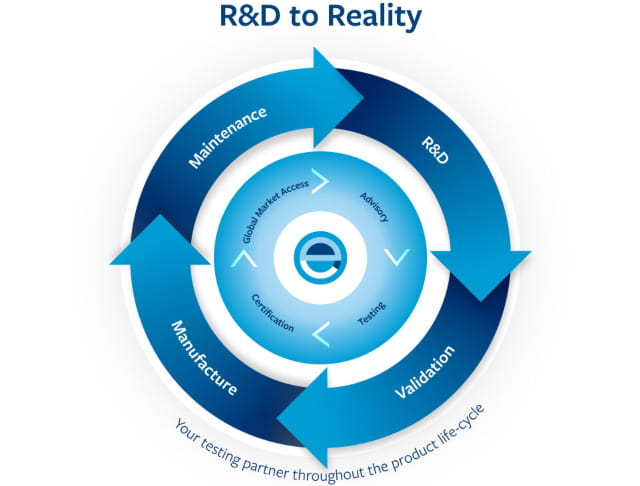 Your Testing Partner Throughout the Product Life-Cycle 
Element's experts support you throughout the whole product life-cycle of your connected devices from R&D, Testing & Certification, Advisory Services and Global Market Access. We ensure your products get to market on time, every time.
Take a look at our services to learn how we can support you from R&D to reality to make tomorrow safer than today.
Explore our services now
Our team of over 9,000 Engaged Experts in North America, Europe, The Middle East, Australia, Asia and Africa are ready to help you.