Blog Post
What are Advisory Services?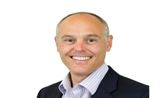 By Engaged Expert
Steve Hayes
One of the causes most frequently cited by manufacturers for products being delayed to market is contractual and regulatory compliance issues preventing on time certification. Products often fail approval because the design team wasn't aware of what the product will later have to comply with in terms of regulatory compliance. 
The best way to ensure manufacturers gain the most out of product development is to ensure a planned product launch is realized on time and within budget. Minimizing the time taken to place a product on the market will effectively increase the lifetime of the product and maximize return on investment.
Early engagement with a test laboratory can ensure that a product's compliance pathway has been carefully considered. 
Element's advisory services were introduced to work with product development and design teams in keeping them informed of those future requirements, highlighting the end goal and enabling them to plan accordingly from the very start of the development cycle. 
Ourmethodology takes this a step further and makes compliance part of a company's processes. This helps to control costs and reduce the risk of failure at final qualification stage, thereby protecting against late delivery or a delayed time to market.
Larger projects can particularly benefit from the advisory services, being naturally more complex and therefore often posing a particular challenge in terms of completion and meeting targets to reach market on time. Overall compliance responsibility within a large project can get lost amongst the different smaller groups completing modules and sub-systems within the supply chain. When the full system finally comes together, just before shipment at final qualification, problems and unforeseen issues frequently arise. 
What's the benefit of advisory services?
Advisory services support manufacturers through the complex nature of qualification testing by engaging clients early on in a project and providing strategic guidance from the outset. From initial concept and then throughout the whole development cycle, we provide expert support with a proven methodology to making the critical decisions that will help to achieve first time success when the project reaches the testing, approvals and certification phase. Our program ensures that no matter how a project might change and develop, it always remains focused on the best approach to bring the product to market as quickly and as cost effectively as possible.
Element's Engaged Experts provide a continuous resource for compliance issues, helping the product through the critical stages of development ahead of the qualification process and then providing crucial expert guidance during final testing and certification.
For more information on Element's advisory services, please 
contact us today
 or call UK +44 808 234 1667 or US +1 888 786 7555.
Our team of over 9,000 Engaged Experts in North America, Europe, The Middle East, Australia, Asia and Africa are ready to help you.