ISTA testing standards were developed by the International Safe Transit Association in 1948 to reduce the cost of damaged goods to manufacturers and distributors of fragile goods. Today, ISTA package testing standards are the most widely used in the industry, and help anticipate and prevent the most common issues facing manufacturers and shippers.
Element's ISTA testing laboratories are approved by the International Safe Transit Association, giving member customers the ability to label their products with The ISTA Transit Tested Certification Mark. Our world class facilities offer a broad range of capabilities to serve clients, from the development of new packaging technology to failure-related and customer-required performance testing of existing designs.
Element offers results-driven ISTA package testing solutions to customers across a wide range of industries, including consumer product packaging, medical device packaging, food product packaging, and industrial manufacturing packaging products.
ISTA Package Testing Capabilities include:
Compression Testing
Drop, Shock, and Impact Testing
Environmental Simulation (Temperature, Humidity, Altitude, etc.)
Tape Adhesion Testing
Vibration Testing
Post-Test Sample Disposal
Walk-in Environmental Chambers for Preconditioning
Customized package testing programs
Using specialized testing equipment and highly trained technical staff, we subject packages like yours to a wide variety of tests that replicate shipping conditions in national and international settings. In addition to ISTA testing standards, we frequently develop custom testing programs for specialized packages; our customized shipping simulations can anticipate nearly any hazard a package may encounter while passing through a specialized distribution system.
ASTM International
ASTM D3228, ASTM D4169, ASTM D6551, ASTM F1980
Federal Standard
FED-STD-101C
International Safe Transit Association
ISTA 1A, ISTA 1B, ISTA 1C, ISTA 1D, ISTA 1E, ISTA 1G, ISTA 1H, ISTA 2A, ISTA 2B, ISTA 2C, ISTA 2D, ISTA 3A, ISTA 3B, ISTA 3C, ISTA 3D, ISTA 3E, ISTA 3F, ISTA 3G, ISTA 4AB, ISTA 6AM (Amazon), ISTA 6FX (FedEx-A & FedEx-B), ISTA 6SC (Sam's Club), ISTA 7D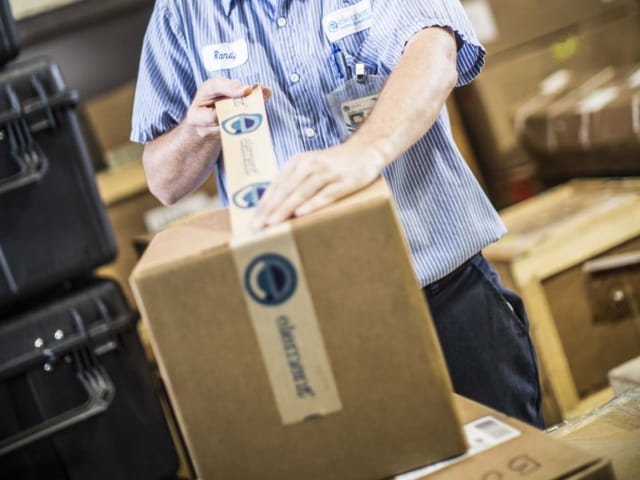 Our Capabilities
The ISTA Testing Series
The ISTA testing methodologies are divided into seven series depending on which test variables are involved. There are six active series of test protocols, and Element is one of the few commercial laboratories who perform methodologies from all of these series.
Element offers various methodologies in the following ISTA Testing Series:
ISTA 1 Series – Non-Simulation Integrity Performance Tests This series tests the general strength and viability of packaging. It also evaluates how the product interacts inside the packaging during transit. These tests are very basic, and are generally used as a yardstick for minimum packaging requirements. Unlike later series, no environmental testing is required.
ISTA 2 Series – Partial Simulation Performance Tests A step up from the 1 Series, these tests also determine basic performance requirements for packages. However, they also include at least one of the environmental requirements found in Series 3. These are good tests for packages that aren't going to be put through particular strenuous transit situations.
ISTA 3 Series – General Simulation Performance Tests Series 3 constitutes what most people generally think of as standard packaging tests. These tests simulate the forces that usually cause damage to products in shipment, such as vibration and shock, drop and impact testing, and atmospheric conditioning. They also include methods that can simulate different vehicle and types. ISTA Series 3 is chosen for product/package combinations that are prone to damage, or for routes or transit types that tend to cause more damage.
ISTA 4 Series – Enhanced Simulation Performance Tests Series 4 utilizes the standard test methodologies from Series 3, but also uses at least one Focused Simulation Test, which is customized to mimic actual recorded conditions your packages experience during shipment and storage.
ISTA 6 Series – Member Performance Tests Series 6 contains ISTA-accepted methodologies which have been developed by a member company to suit their specific testing needs. Element performs Series 6 tests developed by shipping giants such as Amazon, FedEx, and Sam's Club.
ISTA 7 Series – Development Tests Series 7 tests are specifically used in the development of transport containers and packages. These tests can be used to compare two or more designs but are not suited to evaluate the protection provided by the packaging.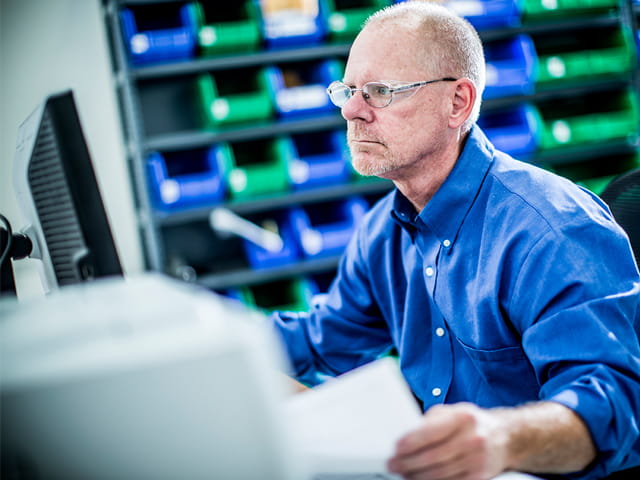 More Information
Determining the Most Appropriate ISTA Testing Series
Our experienced engineers and scientists can help you choose the most appropriate set of ITSA testing methodologies based upon your product and end goals.
One of the main considerations when choosing an ISTA testing series is the end goal you wish to achieve. Some test series offer simple strength tests, typically used as a screening test or performance benchmark. Other, more robust series include environmental simulation, like vibration and shock, which desire to simulate standard conditions your packaging might experience during storage and transit. The most comprehensive testing programs are customized to mimic the actual conditions your packages experience, allowing for more enhanced simulation testing.
After determining your end goal, an additional factor to take into account is the weight and configuration of the package. ISTA testing methods separate different weight classes and packaging types into letter categories, A through H. Packages under 150 lb (generally noted as A) are tested under a different set of guidelines than those above 150 lbs (generally noted as B). There is also a difference between testing packages destined for parcel delivery, versus those being shipped freight. Finally, you'll want to consider whether your package is a standalone item, or split in units (referred to by ISTA as "unitized", and marked as E).
An experienced testing laboratory can help you choose the most appropriate set of ITSA testing methodologies based upon your product and end goals. Contact Element today to discuss your project with one of our package testing experts.
Ready to request a quote?
Our deliverable is certainty - high quality data, test reports and certificates that you can absolutely rely on when making decisions about your materials and compliance. Engage with an expert today.
Our team of over 9,000 Engaged Experts in North America, Europe, The Middle East, Australia, Asia and Africa are ready to help you.
Make an inquiry today